I think we will have a lot of discussion here, these ships will be great for a lot of different things meaning people will be trying to tug them in a few different directions. That's fine!
What we're shooting for is ships that are themed around exploration and therefor make good platforms for a range of activities including probing, hacking, exploration combat sites, anoms, killing anom runners, spying on people, looking super sexy and generally being kind of awesome.
We're supporting that model with things like:
Covert cloaks
Exploration role bonuses
Drone and laser weapon systems with large cargo and drone bays so that you don't have to go home often
Extremely high ship agility
And more!
Anyways you guys can toy around with these specs and let me know what we missed or what you think would be better and I'll try to make everyone happy (which is usually easy).
Thanks!
Astero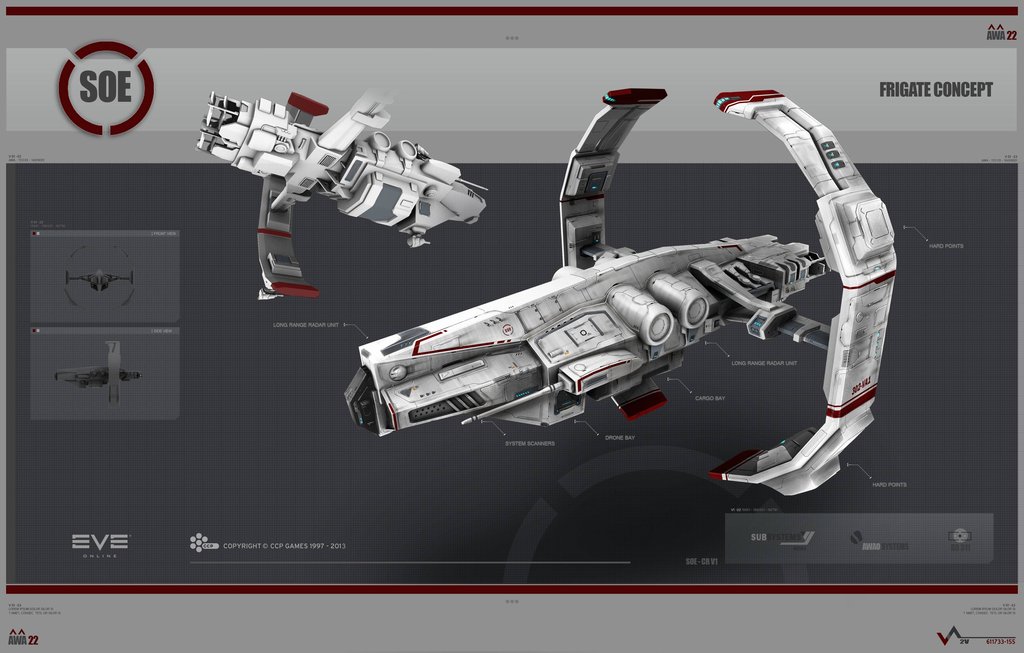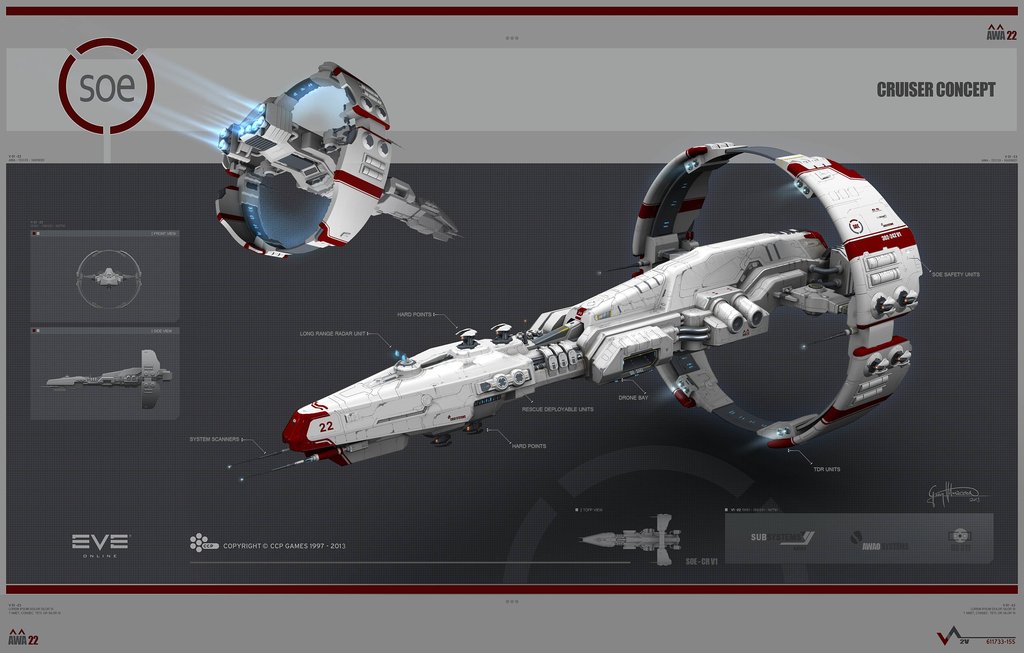 Role Bonus: 100% reduction in CPU requiement for cloaks
Role Bonus: 37.5% increase Scan Prob Strength (maybe this should be a rounder number? right now it follows the t1 bonus)
Role Bonus: +5 Virus strength for Relic and Data Analyzers

Can fit Cover Ops Cloaking devices

Amarr Frigate Bonus:
4% bonus to Armor Resists

Gallente Frigate Bonus:
20% bonus to drone hitpoints

Slot layout: 2H, 4M, 4L; 2 turrets, 0 launchers
Fittings: 32 PWG, 170 CPU
Defense (shields / armor / hull) : 540 / 600 / 600
Capacitor (amount) : 430
Mobility (max velocity / agility / mass / align time): 312 / 2.87 / 975000 / 3.88s
Drones (bandwidth / bay): 25 / 75
Targeting (max targeting range / Scan Resolution / Max Locked targets): 37km / 620 / 6
Sensor strength: 13
Signature radius: 35
Cargo Capacity: 210
Stratios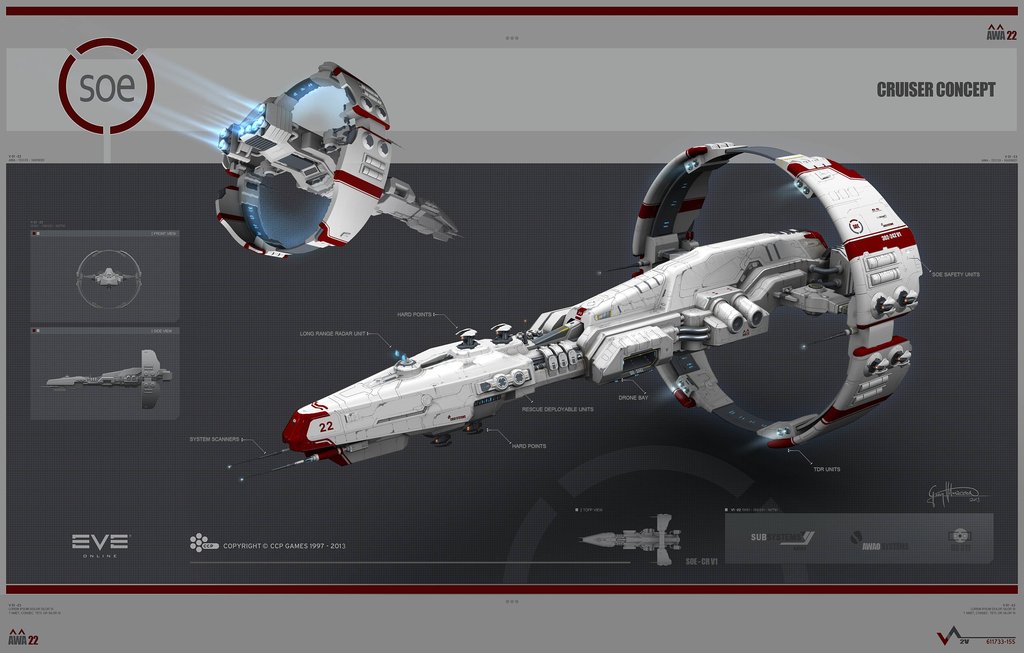 Role Bonus: 50% reduction in Energy Turret capacitor need
Role Bonus: 37.5% increase Scan Prob Strength (maybe this should be a rounder number? right now it follows the t1 bonus)
Role Bonus: +5 Virus strength for Relic and Data Analyzers

Can fit Cover Ops Cloaking devices

Amarr Cruiser Bonus:
4% bonus to Armor Resists

Gallente Cruiser Bonus:
10% bonus to Drone hitpoints and damage

Slot layout: 5H, 5M, 5L; 4 turrets, 0 launchers
Fittings: 920 PWG, 400 CPU
Defense (shields / armor / hull) : 1950 / 2400 / 2450
Capacitor (amount) : 1700
Mobility (max velocity / agility / mass / align time): 182 / .47 / 9350000 / 6.09s
Drones (bandwidth / bay): 125 / 500
Targeting (max targeting range / Scan Resolution / Max Locked targets): 55km / 275 / 7
Sensor strength: 20
Signature radius: 150
Cargo Capacity: 550