Our Good friend Rabbit is live blogging the CCP Games announcement for those who are either at the office or grounded by their wives…
——— LIVE BLOGS STARTS NOW —-
New Expansion name: Rubicon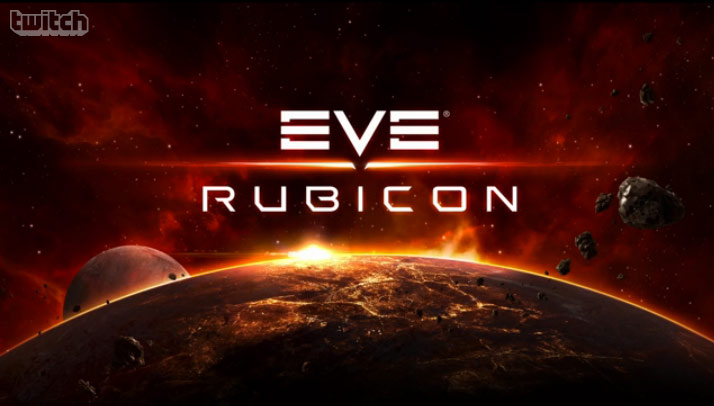 FEATURES AS OF NOW:
–High Sec Customs Offices
–Four New Structures
A) Siphon Unit — Steal Resources from POS.
B) Depot — Mobile Ship Maintenance Array.
C) Deployable Tractor, Salvaging, & Looting Module — PvE
D) Deployable Cyno Jammer. — Will not prevent Covert Cynos.
Warp Speed: Getting up warp speed is changing.
*T1 Cruisers are not changing
Lower Classes are a faster.
Higher Classes are slower.
— Easier to catch targets.
Interceptors:
BUBBLE IMMUNITY
Super Fast Warp speed— CCP Fozzie
Faster Speed.
Marauders:
Transform: "Bastion Mode" — Faster Cycle siege timer.
Animation for each race.
EWAR IMMUNE
Cannot move.
Tank Increased.
UPDATE: http://www.eveonline.com/rubicon/
Site has been expanded.
Interdictors:
Warp Speed FASTER.
Art: Bubbles are getting redrawn. Fleet Fights will look a lot better.
Market Watch: All Interceptors SOLD OUT in Jita.
New Battleship Missile Launcher: Rapid Heavy Missile Launchers.
Will match the Rapid Light Missile Launcher of the Cruiser class.
New Faction Ships:
Sister's of Eve– Frigate and Cruiser confirmed.  Battleships??
Gallente– Drone Bay Bonus
Amarr– Armor Resist Bonus
Role Bonus: Can Fit Covert Ops Cloak, Other Exploration Bonuses expected.
FIRST TECH ONE SHIP TO FIT A COV OPS CLOAK.
Replacing Certificate System. "Much better and Cleaner"— CCP Rise
Interbus Ship Identification System– Tech Tree Visual for all races and ships.
Twitch T.V. Being integrated into Eve Client.
Going to be able to stream in game.
*EVE ONLINE RUBICON*