My background in Stealth Bombers and Cov ops stems back as being part of StainWagon back when ROMANIAN LEGION held Period Basis and the Old Northern Coalition exiles were swarming around the Delve Thunderdome. After my brief stint with a rather "meh" worthy group that did "meh" things that was impressive mostly to them, the fast paced small gang cut throat pvp between the Delve Thunderdome and the RLeion civil war in Stain was exhilarating. Due to TZ differences, real life and Period Basis being steam rolled by Nulli while I was absent I found myself without a home once again. I ended up drifting back toward Empire space and found myself with a little tiny unknown group that would become known as Bombers Bar. I won't get too much into the history of that right now but the basic modus operandi was that you joined the chat channel, x'ed up with your bomber and killed whatever you could in whatever high traffic system was being camped.
Since then there have been endless debates on how the proper bomber should and should not be fit. The evolution of bbar has changed the requirements and also the method in which ship were flown. I've always loved the idea of a smaller entity out maneuvering and out fighting a larger one through the use of proper mechanics and intelligence both in teaching cov ops tactics as part of my hobby and when I get to teach boxing.
First let us look at the Stealth Bomber in general ignoring the subtle yet impotant differences between the 4 racial types. When I look to fly a ship, I look to play to its strengths. Those strengths for the bomber are DPS (torps and bombs) and mobility (in every sense of the word including cloaks and speed.) Everything that goes onto a bomber should aim to capitalize on those factors and work to the ship's strength and purpose.
Second, we have to consider what we will be using our bomber for. A bomber in a small gang low sec engagement is going to operate very differently than a bomber in a major 0.0 bombing run. As such this article is not a papal bull on how there is only one, and one specific way to fly and fit your bomber. This is simply the way to fit and fly your bomber and making use of its maximum potential. That entails flying the bomber in 0.0/w-space in order to make use of its Bomb Launcher. Ideally the bomber should be a tool that is used to harass enemy sov by ambushing ratters and haulers or simply observing and being a constant presence to engaging in small gang fights. At the same time the bomber should also be able to easily transfer over to a bomb running roll.
Lastly, we have to consider the other ships a Bomber would interact with within its own fleet such as recon ships or interceptors. Depending on the situation, different ships may be in use to help further the bomber's potential such as ECM from a Falcon for protection or Stasis Webs from a Rapier to help pin a target down. It's a bit difficult to go module by module, slot by slot explaining how to fit your bomber since you do not see the full picture of how the fitting is meant to work until every puzzle piece is put snugly in place. As such I recommend you read until the very end before sharing your thoughts.
So let us begin. First and foremost you need a cov ops cloak. I've seen mention of "Goku fleet" or other silly non sense where you could of probably used a much more durable ship to do the same roll. Secondly you need the torps. For 99.9 percent of cases, as far as high slot weapon systems go, Tech2 for PVP, everything else is for ratting. This is that 0.1 percent case where meta4 weapons do indeed fulfill their pvp role quite well and even better than their T2 counterpart for the amount of fitting they allow in your other slots. With near perfect missile skills a meta4 launcher with Faction ammo and one BCU II will allow you to get around 400 dps at 60 KM. The big selling point for T2 torps is the use of jav (range) and rage (damage) ammo. With the same skill points used in the meta4 example, Jav will net you around the low to mid 300s in DPS at a range of about 90 km. Rage will get you around 500 at a range of 50 km. We must also keep in mind the higher rate of fire on the T2 launchers.
So why not use T2 launchers? You get a higher base DPS from the launchers themselves, you get the option of hitting out from 90 + km with jav, come in closer and higher hard with the rage, and you can always fall back on faction ammo for a nice middle ground. The issue comes in when you consider what you are giving up to have these options and then asking yourself if these options are even that valuable. So all in all, what are you giving up to have T2 torps? Well if you fit all your mid slots (and you better) all bombers need a CPU II mod in the low slot. On some bombers depending on how you fit your mid slots you may be able to just use an implant or even a rig slot for the CPU. But as a basic, you'll be losing that low slot to the CPU II mod.
Remember how I said it would be difficult to go slot by slot, module by module? This is why. Everything you fit affects everything else you fit somewhere else. Moving on…
So in essence you gain the T2 torp advantages for a low slot module. That low slot module SHOULD be a Nano II. So the question is T2 torps or mobility? Let's consider first the "advantages" we are gaining and seeing if they are truly worth it. The Jav ammo letting you to hit out to 90 or so may seem impressive yet at the same time most bombers aren't even going to have that sort of lock range without other modules. So right there, if you want to use one of the advantages of T2 torps, you're not only losing one slot for fitting more CPU for them, but yet another slot in order to make full use of their potential.
I can already hear some of my old flying comrades in Bombers Bar yelling "But the jav torps let you hit your target much faster!" Unfortunately the reasoning behind this is not very good and it takes a bit of explanation on the doctrinal shift that had affected Bbar from the earlier days into its more modern form. "Back in the day" our bomber gangs were much smaller. Double digits was a "good night." As the community gained more members however the small 9 to 12 man gangs evolved into beefy 23-35 man bomber blobs. The damage itself was not as valuable as it was to simply get on the killmail with SOME damage. You had kill after kill in these 30 or so man fleets where you only had about 5 to 6 guys doing any damage what so ever with the rest registering exactly zilch damage. What we had here was a gross inefficiency. You don't really need 30 bombers to kill any sub cap ship. So to those holding up the flag of the jav torp, consider your reasons for using them and if they are truly valid. Having command of 30 or so bombers would be better used by splitting the group up into several teams and harassing several systems rather than just one or two gates in the same system.
Next we have to consider the possibility of using rage torps. Their DPS boost is massive on top of an already massive weapon system. Unfortunately rage torps have poor radius explosion making them fairly inefficient on almost any sub cap ship. Perhaps if you had a trippled webbed and scrammed battleship you would find some sort of argument but at that point faction torps would do the job well enough.
So what is left now is T2 torps and faction ammo. What sort of damage boost do you get using faction torp meta4 vs T2 launchers? Not enough to justify it. In fact you might as well use meta4 and dual BCU IIs in the low slots if you are not going for mobility anyway. When taking this into consideration there are few reasons to use T2 torps on a Bomb Launcher fit Bomber. On a High Sec/Low Sec bomber it is a bit more justified simply because certain factors that are relevant to launching bombs are not present there. But aside from Empire space, I see few reasons to ever use T2 launchers.
So what exactly is the main factor at play here? Why the raison detre of the Bomber…the Bomb Launcher itself and the biggest advocate for mobility. If not in empire, never not bomb launcher! Ton for ton the Stealth Bomber is the most destructive thing in space specifically because its bomb launcher. Make use of this! If you are not you are flying half a ship. The launcher itself is why having your low slot open for a Nano II is so important. The low slots interact directly with your high slots. Bombers are pretty sluggish for frigates but with a Nano II they can get pretty agile. In the world of cov ops, EVERY SECOND COUNTS so any second you can shave off of your align time is a second less that the enemy has time to react. Depending on your bomber you may be able to fit two nano IIs and a BCU II.
Low slots and Rig slots are more or less fulfilling the same role as the other. For example the Nano II you just fit in works pretty much the same as a Low Friction Nozzle and a Polycarb in your rigs. The equivalent of that BCU II is equivalent to the RoF and Damage rig slots. In every case the two rigs = one low slot. I personally prefer flying 4 mid slot Bombers (Nemesis and Manticore) and find that you get the maximum amount of ability out of your bomber by using a Nano II, Polycarb, LF Nozzle for mobility. I don't really have a problem stacking mobility modules but I avoid it concerning DPS which is why I only fit one BCU II.
And thus we move on to the mid slots, the most debatable and rage creating portion of this article. We'll start off with a pivot point that cannot be ignored. The Tech 2 Warp Disruptor. Fit it. Almost every pvp engagement you will ever have is based off of this. Now of course an Arazu or an Interceptor can and will do a better job than any bomber can at tackling. However by making sure every bomber in your fleet has a T2 WD, it provides a massive net to catch enemy ships or even if you happen to be out there by yourself and you catch a lone hauler. Tech2 is also a must. With proper boosts you can get in the high mid to high 30s range and should always be partnered with the next extremely important module.
The Sensor Damp. (Meta 4 when possible) No you don't get any bonuses for it, yes it eats your cap, but this is a portion of your tank. Even just a handful of bombers each equipped with a damp will decrease the enemy lock on range exterminating almost any viable threat to your well being. Generally it is best to use a range script but if possible, starting off with a res script and switching over to a range script is also very viable. You can also use res scripts in combination with an ECM ship making it so that if any jams are missed their resolution will be so low they'll be jammed by the time they can acquire a lock.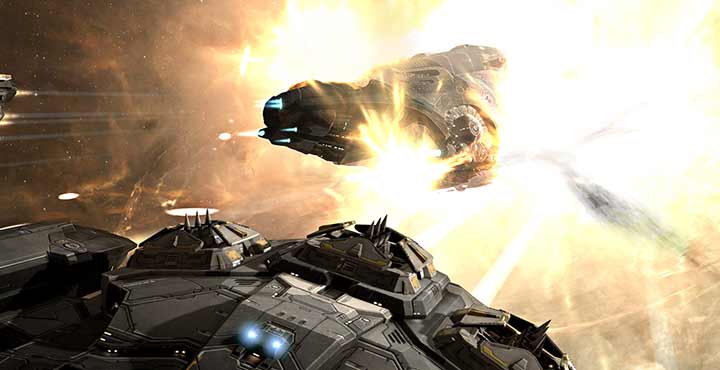 And the last EWAR module on your bomber should be a Target Painter (meta 4 of course depending on your fitting capabilities.) It boosts the sig radius on the target therefore boosting your over all DPS. Fairly simple. Now some bombers have 4 mid slots, others have 3. If you are flying a Purifier/Hound you will have to choose between a TP or a SD. Always go SD.
An alternative EWAR module is the Turret Disruptor. While it eats less cap than a SD, its CPU requirements are pretty large for only partial weapon protection.
Lastly and the most controversial is the prop mod. Afterburner or MWD? Well let's consider the role of the prop mod and how it works on the Stealth Bomber. We want fitting, we want mobility, we want ways that allow us to avoid damage as nothing we can fit on a bomber can be considered a proper tank only a half measure. Both the AB and the MWD provide certain advantages and disadvantages and should be considered based on your needs. We must first consider how each one is used.
The Afterburner provides a small boost in speed, easier fitting, no sig bloom radius and is not as taxing on our capacitor as the MWD. While the AB does not allow us to control range as easily as the MWD, it does however allow us to avoid damage through the use of transversal while keeping our sig bloom down letting us deal with both turret and missile damage that hits easier.
The MWD provides a massive boost in speed but it's much harder to fit and we have no bonus to deal with the sig radius bloom. Our capacitor is also pretty small due to penalty MWDs carry even if the MWD is not activated. The one thing that the MWD does provide though is range control. It allows us to keep up with a target better or get away. Most importantly it allows us to deal with bubble camps. Jumping into a system only to find it swarmed by ships and bubbled is difficult to deal with already. The MWD + cloak trick gives us a pretty good chance to get away.
Taking these things into consideration alone it would seem that it's a bit of a toss up. However let us consider the composition of your gang of bombers. If you are flying properly, you will most likely have with you a few recons including a rapier or even just an interceptor. Instead of fitting a half dozen + bombers with MWD for range control, you can just fit one rapier with some webs. You don't need to chase anyone and you should be uncloaked at the proper range to begin with. Literally the only two reasons left is if you are flying an improper fleet composition that doesn't compliment itself, or you need to get through a gate camp. Even in the latter example there are ways around it such as scouting it out with an interceptor or using a cov ops cyno. It's really a question of "can we do it properly?" And if you can't, yeah take a MWD if you really need to. Just keep in mind that along with the draw backs that the module itself causes, you will have further fitting requirement issues depending on your bomber.
In the end your bomber will look somewhat like this:
(was a lulz gallente station loss)
The Manticore can be fit exactly like that although it has a bit more CPU if you can't go meta4 or if you have poor fitting skills. The Purifier/Hound can simply go dual nano with no TP or single nano, cpu rig for dual BCU II. Wouldn't recommend it but you have some leeway.
I'm sure some of you reading this so far are asking yourselves "but what would the Medium Shield Extender" or "Where's your DCU II?" To that I answer, on a ship that actually makes proper use of those modules. Both of these modules absolutely screw you out of much needed CPU/PG and force you to give up mobility and/or dps. These modules deny your maximum potential and offer only a half measure tank in exchange.
"But Seraph! I once took a full alpha from a hurricane and survived in low structure because of the MSE!!!" This is an argument I've heard several times but unfortunately it doesn't hold much water. If you were flying your bomber properly to begin with your transversal and ewar would have been a much better tank. Just because putting training wheels on your bike means you are somewhat less likely to fall, doesn't mean you should have them on your bike when trying to ride it properly. Just like how training wheels add drag and speed problems on your bike, the MSE/DCU II cause problems for your bomber.
Fitting a DCU II will cause you to lose a low slot along with the CPU you would have used for your BCU II. In essence you are trading a little bit of tank for your only damage module on your ship. Or you are fitting both the DCU II and the BCU II but losing the mobility from the NanoII or the rig slot depending on the bomber you fly. I would argue DCU II are marginally useful in Empire space where you don't have the burden of fitting your bomb launcher, but even then you should have a proper fleet composition of recons/ewar on your bombers to act as your tank.
Even worse than the DCU II is the hated MSE. While offering only a little bit more EHP than the DCU II it will totally screw you. On paper it looks nice. Wow look at all that EHP. But in practice what do you lose? First off you're going to lose a mid slot. Goodbye Sensor Damp or Warp Disruptor. On top of that you are also going to lose a low slots/rig slots because they will either all or partially be filled with CPU/PG fitting modules. That means that for a "meh" tank that you wouldn't need anyway if you flew properly, you are losing a large portion of your mobility, ewar, and DPS. You can't change the limits of your bomber (well unless CCP changes it) but in the arena of personal flying skill, you are responsible.
The popularity of the MSE among Bombers Bar comes from the same doctrinal evolution as the preference over using Jav torp ammo. It's a shift based on inefficiency and misguided understanding of the pros and cons of how to fit the bomber. This misjudgment is not limited just to bbar but also others who swear that the MSE "helped them tank that Apoc's drones long enough to kill it while it was ratting." Again these are exceptions due to misusing the bomber. Sure you can solo with it, but it truly comes out in a small team setting with competent people who know how to competently fly their ship. Again this is a fitting method to make max potential of the bomber in its intended use. I understand that in certain situations you can fit something completely off the walls and make it work. I'm not here to deny that.
Lastly I will go over some of the subtle yet important differences between the four races. This part is a bit jumbled since every bomber does something better than one of the other bombers. You can't mention one without the others so I may end up repeating myself.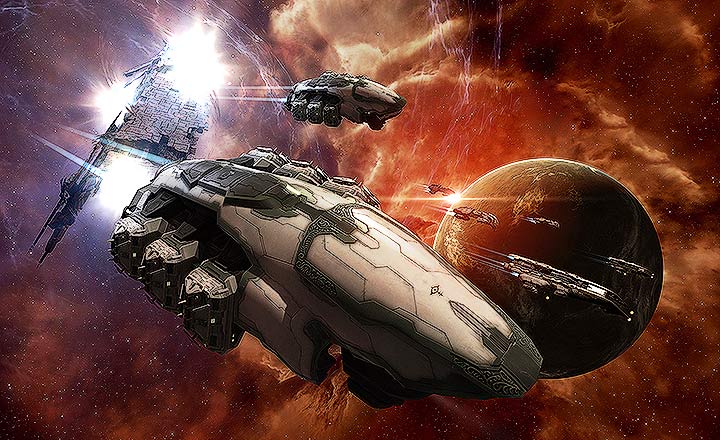 Purifier: Its damage type is EM which unfortunately limits the targets you can engage more so than any other bomber. EM would be perfect for shield tank ships except that any competently fit shield ship will plug its EM hole leaving the lowest resistance at Thermal. The only time EM damage is preferred is when shooting T2/3 Caldari ships which have low EM resistance while tanking the other three fairly well. There are cases where Amarr T2/3 ships also have fairly low EM resistances.
Its two major advantages are its capacitor which is higher than any other bomber as well as its cargo hold which allows it to carry more ammo. It lacks the 4th mid slot and you will need the 3rd low slot for the secondary nano considering the Purifier is the slowest of all bombers. Over all this is the last bomber I would fly.
Nemesis: Its damage type is Thermal which more often than not ends up being the lowest OVER ALL resist on most ships. As stated above shield ships will plug their EM leaving thermal as their lowest resist. When fighting armor you must consider you have to punch through a shield regardless of the target. Thermal offers a good "in between damage" that's not too terrible against too many ships while more often than not falling in the weakness spot of other ships.
Over all the Nemesis is fairly under rated due to the difficulty for newer players to fit. With perfect fitting skills most of the complaints go away however. It boasts the 2nd highest capacitor which lets you run all four mid slot modules for an extended period of time. It has the 2nd highest top speed but has horrible align time. You will definitely need the "mobility trinity" in the name of the Nano, the Polycarb and the Low Friction Nozzle.
Manticore: Its damage type is Kinetic which puts it in line a bit with the Thermal damage type as a sort of "in between." While not falling in the "resist weakness slot" as often as Thermal, you do have a bit of an advantage in that if you are hitting a shield ship, its larger sig radius will absorb more damage. If hitting an armor ship, the kinetic damage type does the 2nd best damage type for its resists.
The Manticore is one of the favorites having the largest CPU of any of the bombers by quite a bit. If you're just getting into the game and you want to fly bombers, starting with the Manticore is great as Caldari skill set compliments the Manticore quite well (missile systems etc). It has the 4 mid slots that I personally prefer letting you use the prop mod/damp/point/tp combination. Unfortunately it has the 2nd weakest capacitor and you soon find yourself having to pick and choose which ewar system you want to use during longer engagements. While it has nice align time 2nd only to the Hound, its top speed is 3rd and surprisingly noticeable. It also carries the largest sig radius of any of the bombers and coupled with your below average speed, makes you a bit softer than the other targets. Over all nothing that cannot be handled by proper piloting.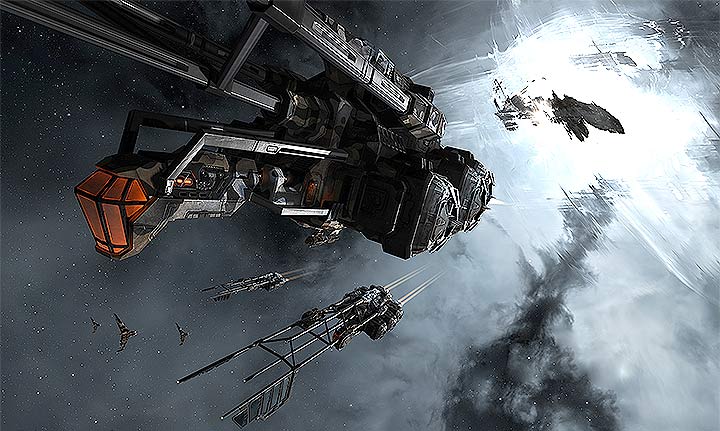 Hound: Its damage type is Explosive which limits its targets of engagement mostly to armor tanked ships. Even so it is not too terrible against shield tanked ships for the same reason Kinetic isn't that terrible either. Since torps rely on sig radius to apply damage, consider that a shield tanked ship, even if boasting high resists to explosive damage, will still take a good amount due to its larger sig radius.
Although I prefer 4 slot bombers, the Hound has won my respect simply for its speed and align time. While the damage type is somewhat limiting, its mobility allows for quick allocation of targets. Its draw backs are its small cargo space, its terrible capacitor and equally terrible lock on range. While you still reach the 60 KM needed for meta4 launchers + faction ammo, its generally nice to be in the 80+ km range (with boosts) that you get with the other bombers when boosts are applied simply for the ability to project your sensor damp as far as possible.
The bombers themselves are really made to compliment one another and they should be considered on their strengths and weaknesses rather than just one or the other. I can think of quite a few times when we had a Tengu tackled that would have tanked our entire group of bombers were it not for the EM hole puncturing Purifiers. There were countless times when the capacitor on my Nemesis was a God send letting me hold tackle, damp, tp and AB my target while scorching the enemy's tank with thermal. Other times the Manticore's fitting flexibility allowed me to take the bomber's potential further. In other instances the Hound's speed proved to be invaluable to my survivability.
To conclude I would say that there is no "best bomber" or even "best fit." Simply one must recognize the pros and cons of whatever you are fitting and then use the bomber in its proper manner which includes a proper fleet composition composed of capable tackle and recon ships.
– Seraph IX Basarab