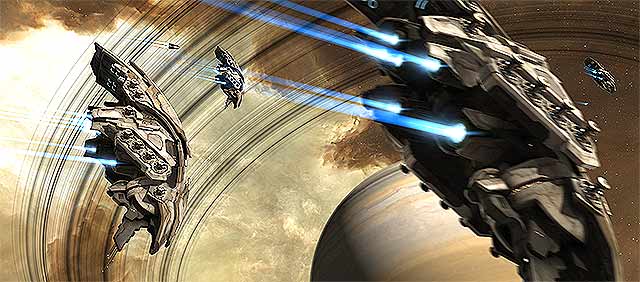 This is another reddit inspired post. The post that got me thinking about this is Rage of a NewBro. You can go ahead and read the post, and the comments too, but this is a VERY long story, as in a page of small reddit font. The tl;dr is the NewBro was accused by a corporate bigwig of making the corporation look bad because he lost a 200 mISK ship and that lowered the alliance killboard stats.
You know, I've heard this all before. I've heard it from by buddy in Fatal Ascension who was "counseled" about his contributions to the killboard. We heard it from Rixx Javix not long ago when he was kicked from Tuskers for supposedly not living up to their ideals. This new bro who was in Nexus Fleet. I've even heard this sort of put down much, much closer to home.


And you know what? It's all bullshit.
To everyone who has ever said something like this to another player, especially a new bro or a carebear, you're the one who's making it look bad. If the killboard looks bad to your eyes, it's because you have failed to destroy enough ships to make up for us who are not so PvP l33t as you are.
Rather than run someone down for not living up to your assumptions about what winning Eve Online looks like, why don't you get off your lazy ass and make up for it? Go out and destroy more ships. Get your l33t PvP buds into their pro-fit l33t PvP ships and go blow someone up. What's that? You don't have any ISK? You're fresh out of l33t PvP ships? Stop making me look bad! Any moron can make ISK in this game. It's really easy.
That last bit was just trolling. I didn't really mean it, even if it is true. We all choose to "win" Eve Online our own way. To some, that's how many solo combats they win. For others, it's how much bling they can put on their pimped out Incursion Nightmare. For other's it's how much ISK they can make trading or how much ore they can refine or how many capital ships they can build and sell. But all these ways of "winning" have one thing in common. They are personal measures of success. Corporation and alliance killboards are not. It is wrong headed to think of them as such.
Those types of killboards are not even part of the official game. There is no mechanism in Eve Online for viewing an aggregate corporation or alliance kill mail. Killboards have come into Eve Online from other games – I would say first person shooters where that sort of thing seems to get people off. But Eve Online isn't a first person shooter. It's a sandbox. People are free to play anyway they want. Denigrating them for playing it their way is stupid. If you don't think so, take your first person shooter attitude and go play Dust 514 or something. Around here you're just another loud mouthed ass-wipe making us all look bad.
Fly Careful
– Mabrick
He's been around the block a time or five. With over 15 years of MMO playing under his belt and a memory that reaches back to pencils and dice, he offers his insights into the not so virtual reality we call Eve Online.
Recommended Mabrick posts:
– The State of Wormhole Space
– Industrial Indifference With One Exception