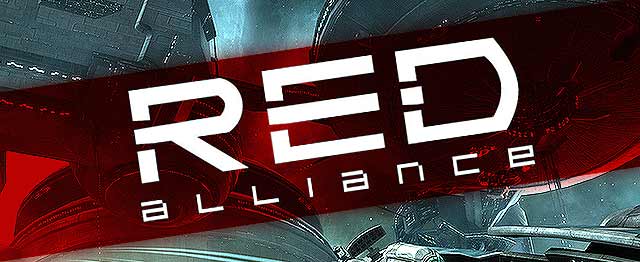 Not much has been heard of Red Alliance since they dropped off the radar early this year. They have slowly and steadily let sov drop. Down to 14 systems and 6 outpost yet their member ship has not faltered.  A few days ago a CEO meeting happened.
Red Alliance CEO Update
21.07.13 at CEO's meeting we discussed our alliance's further actions considering current events.
I will now throw some light upon the existing situation inside and outside our alliance.
As you all know, N3 went back to drone regions after the unsuccesful attack against Goons. The official version of their comeback is 'mopping-up of the area from Solar Fleet'. Moving east N3 and Pandemics succeeded to regain all that stuff that was captured by Solars.
Meanwhile X.I.X. and DSP felt the support of those who would always secure and, oh, change a diaper, attacked the remains of our space in Insmother. Their motivation is quite simple. X.I.X. are seeking promotion of N3 so they're exposing their strength and also try to prove that they deserve to have a claim and be a part of something large and serious. DSP are driven by mere greed: to capture and to yield.
By today we have lost station system O-9G5Y, which was attacked by X.I.X. Also our IHUBs were reinforced by DSP in 5M2-KP and KD-KPR. By the way, two of our R64 moon POSes were eliminated:
http://coalition.redalliance.info/battle/r120188/
http://kb.darkspawn.net/?a=kill_related&kll_id=82042
We cannot resist the surpassing enemy forces, so we made a decision to leave our claim in Insmother. It means that we shall try to catch our enemies at POSes under Cyno Jammers and attack them with bombers. And we shall not gather defence fleets, because we do not see any sence in it.
For today our allies Gorgon Empire have lost their main fleetcom Greg, who quitted fleet commanding and moved in real life. So we have only one Russian-speaking main fleetcom – Evil Arx, and Roweena Azur in US TZ. Their fleets are priority. Dodger is temporarily unactive after his wedding (honey-moon and so on and so forth).
We are still in friendly relation with Gorgons and so we can invite them to our fleets, and take part in their operations as well.
Our nearest plans.
1. We finally get rid of our claim in Insmother, which was just a burden for us. We hoped that DSP would capture it, because they threatened to reinforce it in a week so we had to pay for this claim reckoning on interesting fights.

2. We continue our campaign of gaining moons in Scalding and bordering regions. So the goals of priority CTA's are killing other's POSes and defending ours. They are all located in a capital jump from XX9 (5-8 jumps through gates), so it will not be hard.

3. We will not tale any serious actions till the end of summer, except if some wonder happens and comes in our hands itself.

4. We recommence to terrorize DSP carebears and other N3 pets, which we can reach by BO portals: to hang cloaky cynos, to drop – as usual. We will create coordinating channel, forum thread for spoils etc. It will be awesome, because carebears are procreating like some rabbits (e.g. http://coalition.redalliance.info/kill/1365436/ ).
We had one more idea: to move somewhere under somebody's strong wing and wait there. But no one chose such a variant, and I am sincerely happy about this.
So as a result we regain moons, fly in roamings, teach our newbies. Brace yourselves – autumn is coming.
P.S. I ask our bombers to take part in defending Insmother as active as possible. It is reinforced by subcaps, so you will have enough targets. All timers are on RF board.
——– Transmission ends —–
As of now RA is very much in a rebuilding state. They will not be taking and aggressive actions 'till the end of the summer. They plan to let go of their claim in Insmother and continue their campaign to capture moons in Scalding Pass and surrounding regions.  They will be taking this time to train newbies go on roams and harass enemy care bears. Perhaps they will even band together with Solar Fleet and take bake the motherland with their Russian comrades. Return to the dominant RA they once were.  Only time will tell for now all we can do is sit and watch.
– Jeremiah Hakoke