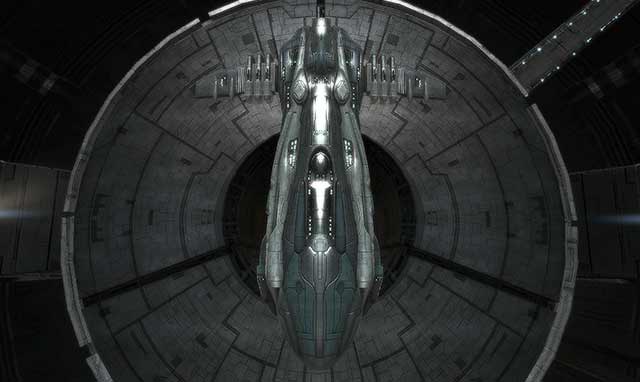 There's a bit of drama over the departure of a certain player personality from EVE Online. I'm not going to get into the specifics of that departure, because I really have nothing at all nice to say about the person, thus this post would seem more like a personal attack than what I want it to actually be about.
Entitlement.
Just because we write or podcast or perform interpretive dance about EVE Online, just because we help to draw attention to EVE Online, whether that's attracting the occasional new player or keeping current players interested in the game, CCP owes us nothing because of it. We are not entitled to any special treatment from CCP. We are not entitled to special favours.
When I'm given access to CCP developers for interviews, I don't think I'm owed that access. I appreciate the access and make the best with it that I can. If that access were to shrivel up tomorrow, you wouldn't see me ranting or raging about it. I would be disappointed, of course, but that would be a normal reaction. My access is at CCP's whim, whether they feel I give good value in return. I am not entitled to speak directly to their devs, but I will make good use of those devs for as long as I'm granted access to them.
We do what we do because we love the game, we are passionate about it. We should be doing this not because we expect anything of it externally, but because we find it personally fulfilling in some way. We do what we do because it is an extension of our own meta-gameplay.
There's certainly a bit of ego about what we do. We don't do what we do to wallow in complete obscurity. We want to be noticed by the community. We want to be noticed by CCP too. Accolades are nice, whether from our peers, our readers and listeners, or from the company that runs the game we all play and love.
Yes. I get a free account by doing this. But it was well over a year before I even got that free account, and when I did it was a total surprise. I applied to be added to the EVE Fansite page, because added exposure is always nice. I always want more readers. When I was accepted into CCP's fansite program, I was thrilled. Even more thrilled when I learned that a free account comes with acceptance into that program. I had no idea. It was a surprising bonus. But CCP doesn't owe us a free account. That's a definite kindness on their part and one that I appreciate. I would still be blogging, with as much frequency, whether I was a gifted a free account or not.
Blog, podcast, dance about EVE. But don't get it into your head that you're super important to CCP. Or that they owe you anything. Their business will carry on just fine without you. And carry on as successfully. I'm sure CCP appreciates what we do, but they don't necessarily need any particular one of us. One of us drops out, there will be somebody else to take up the slack.
You can read more of Poetic Stanziel's opinions at his Poetic Discourse blog.
Other recommended Poetic Stanziel's Posts:
– Alliance Tournament XI – Dominixes, Waffles, and Surprises