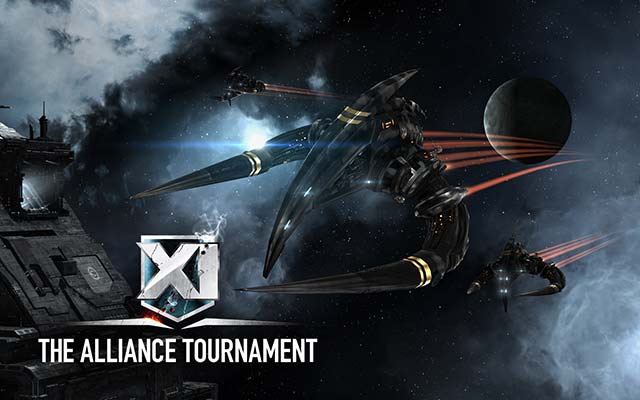 As the first 2 days of CCP's Alliance Tournament XI comes to a close, 16 Alliances are out of the tournament, with 32 alliances on the line. We're seeing a strong Dominix and Armageddon meta as they've gotten reworked, and are more effective with drones and neuts.
We've also got to see some entertaining fights such as the Day 1 Match 27 of W-Space vs Mildy Sober, Mildly Sober didn't realize that some members of their team weren't allowed to join because they weren't in the alliance in time, so they decided to bring 6 industrial ships and a thrasher. Day 2 Match 62 Saw Mildly Sober vs The Obsidian Front, this time bringing a more serious team, although they failed to secure a win and was knocked out.
Surprisingly, the 2 most notorious team's expected to make it pretty far in the tournament were matched up on the first day, Verge of Collapse vs Outbreak. where both used the Dominix meta. Outbreak was knocked to the loser's bracket after a fairly intense match, where it seemed like there were problems with either their Oneiros Pilot or their target calling. VoC decided to take out Outbreak. battleships, while Outbreak. chose to take out VoC support, leaving a lot of DPS on field. The first match also yielded a ~6Bn+ Isk flagship.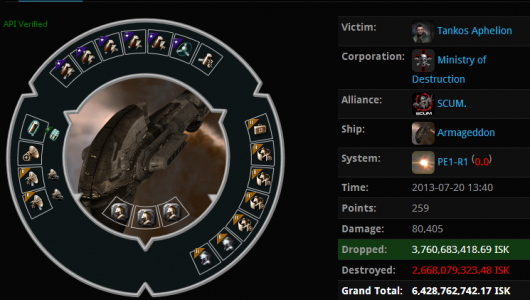 Flagship Losses
Match – Ship – Pilot – Alliance – Killers
Day 1 Match 1 – Armageddon – Tankos Aphelion – SCUM. – Cirlce-Of-Two
Day 2 Match 49 – Bhaalgorn – XavierVE – Of Sound Mind – SCUM.
Day 2 Match 50 – Armageddon – Guillieme Lohran – CAStabouts – R.E.V.O.L.U.T.I.O.N
Day 2 Match 52 – Vindicator – Ivanrus – Wormhole Holders – Perihelion Alliance
Day 2 Match 63 – Vindicator – Larf1986 – Dead Terrorists – Sadistica Alliance
If anyone finds any others, feel free to post. Its terrible combing through ~16 pages of killmails, I'm sure I missed one.
Schedule can be found here
Bracket can be found here
Rules can be found here
Stream on twitch.tv can be found here
The matches will start up again on July 27/28 at roughly 15:00 eve time, and the final matches will take place on August 3/4.
– Stickz