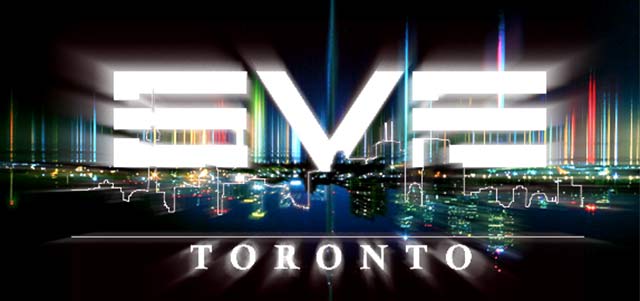 The co-hosts of the Toronto EVE Online Group would like to announce Canada's largest meetup this year!



Who: Toronto Eve Online Meetup
When: Friday August 23rd 2013 @ 8:00
Where: 152 Augusta Ave, Toronto, @ The Augusta House
There will be music by EVE Radio's own DJ Hangedman, Tanner and Saucy, with a full lineup of Sci-Fi inspired beats!
Thanks to SomerBlink we have awesome officer mod and faction ship giveaways! CCP Guard and the Community Team gave us 5 50 day game time cards and cool "I <3 CCP" buttons to give away! Last but certainly not least, there will be a special guest appearance by CCP Fozzie!
Be sure to drop into the "Toronto Eve Online" channel and our forum post regarding this and other meetups.
If anyone has any questions please refer them to the In game contact "T3mp3s7"