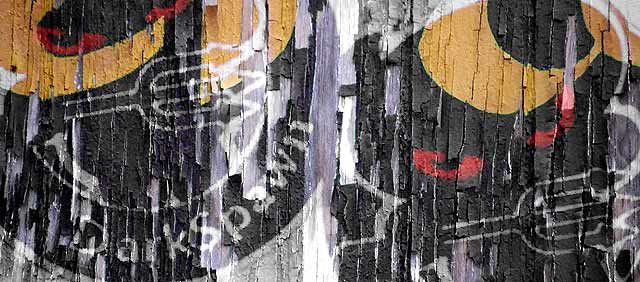 The core of this story is drama, which played out on eve-ru.com forum about three weeks ago. Ex-main fleet commander of Darkspawn. Alliance wrote the inside story about true relationships between Darkspawn., N3 and Red Alliance. About greed of Darkspawn alliance leadership.
Interlude
Darkspawn was born as a true Gypsy pet. When Gypsy alliance disbanded, Darkspawn, The Unthinkables and Why So Serious formed a mini coalition. In this coalition, The Unthinkables did diplomacy with english alliances and Darkspawn with russians. This mini coalition joined Red Alliance in attacking SOLAR. But were later contacted by Vince Draken, leader of the N3.
Backstabbing
When Solar started losing space Vince understood that it would be difficult to create a carebear empire in the drone regions if Red Alliance would be nearby. We all knew Vince as someone, who liked to backstab his partners (we can remember when NC. taking Raiden. claims at Geminate), so he decided to do the same with Red Alliance. But Vince understood he can not be allowed to make it look as if he did it, so he contacted  The Unthinkables and Darkspawn Alliance and made a proposition. If they can get Red Alliance to attack Darkspawn, the N3 will cover them with their supercap fleet and all Red Alliance claims will be divided between INK and Darkspawn.
Darkspawn CEO, Specter, agreed to this proposition and then released a hypnotoad, in which he insulted Red Alliance members. Red Alliance attacked Darkspawn after this mockery, causing the N3 to reset them (although they already planned to) and start dropping Red Alliance superfleets when they can. Specter had lied to the entire russian community and created a thread on eve-ru.com in which stated that they were attacked by Red Alliance. After this thread, the entire russian community supported Darkspawn and even bombers from -A- and -DD- helped them fight Red Alliance. But this all was a part of information war. By Vince's proposal the N3 will take English resources (such as kugu) and Darkspawn may take the Russian forum and start blaming Red Alliance.
Greed
The point this thread on eve-ru.com forum is only partially about backstabbing. The other part is about DSP leadership greed. In this thread it was confirmed, that Darskpawn CEO, Specter, sell isks from alliance wallet – https://soundcloud.com/user986153763/1xlugunot2sn (this recording in russian language, but u can ask your russian friends and they will confirm it). After this thread was most good pvp pilots left Darkspawn and some of them even started awoxing N3 citizens. When The Kadeshi ask Specter to compensate for the awoxes, Specter said "f*ck them" (https://dl.dropboxusercontent.com/u/64561053/compens.wav). He even transfered all timers to the US time zone (horrible tz for russians; 4 am ) to pay for lower ship compensation.
Aftermath
Nowadays all russians think that DSP is shit and all its members, that are left in this alliance are carebears or retards. To compensate alliance loss of pvp members, Specter started inviting carebears to the alliance. Recently, he join http://evemaps.dotlan.net/corp/FROZEN_HEADS – the biggest russian carebear corporation. The Gorgon Empire was on the DSP side during their war vs Red Alliance, but when they saw whole truth, they started fighting on Red Alliance's side. Then Solar Fleet and Red Allaince made an agreement to not drop each others supercap fleet.
– lafaya