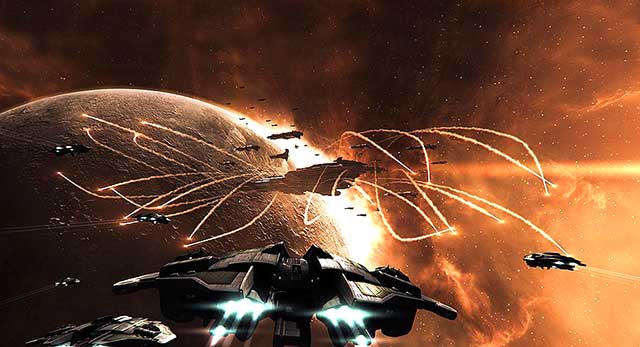 In what seems to be a true godsent to TEST Alliance Please Ignore, The Retirement Club recently announced their deployment against the CFC in Fountain. Things got way more interesting.
Greetings friends and lovers, to the Alliance July update.
We have a fair few topics to cover, but first, a quick shout out for Corey Grim's new 401K video (you may see it on EVETV during the coming tournament!).
You will ofcourse have noticed the rather tasteful image I have made above. Spawned from a combination of summer daze, laziness, and lack of Photoshop on my new system, I feel this work of art is something to behold… but if you all disagree, I'm sure you will tell me.
Let's get things started with a quick political summary.
THE SUMMER'S WAR
The CFC invasion of Fountain has been teetering on the brink for some time now. Whatever progress CFC makes is quickly reversed by TEST and allies, and again that progress is reversed by CFC. It's going back and forth with several big fights, big welps, and the destruction of a bunch of PL supercapitals and a Revenant through the use of a spy by BL and a few other dudes that arranged it.
Meanwhile in the North, we have been making a lot of headway. We are confidently sat on a very large number of R64s, a few personal techmoons for corps, and generating brawls whenever we need to via the reinforcement of sov or a CSAA or two.
But it's not enough, and eventually everyone get's tired of shooting immobile structures. So we decided to come up with something fun to do for a few weeks.
DEPLOYMENT!
We'll be taking a short break from Venal for a few weeks to go have some fun. During this deployment we'll be bringing mostly our skirmish doctrines, so leave your Battleships at home. The deployment will likely last a minimum of two weeks, possibly up to four depending on how much fun we're having.
Please get with your corp leadership to start arranging your ships to be moved. Moving day is officially Friday 12th July, so expect more information on precisely what doctrines you will need to bring along and where we will be staging. (Hint: It will be a fairly easy to reach lowsec, and we'll do a couple of moving fleets).
DOCTRINES
We're looking at a few new concept doctrines and refining existing ones. Please bear with the FC team and remember to use the fitting discussions forum if you have some cool ideas. We will be introducing a fast moving bomber ganker doctrine for this deployment, so keep your eyes open (it will be something pretty cheap and that you already can fly, don't worry).
Keep up the training for our existing doctrines, and well done to our youngest members who are working hard to make and effort to be a part of everything and contribute.
HIGHSEC WARS
We're still at war in highsec, so please be mindful when moving your stuff around and use out of alliance alts (if you don't have one please ask, I'm sure someone will be happy to move some things for you).
INTERNAL DEVELOPMENT
I'm seeing a lot of progress on the FC front and I am quite glad. Though we have some summer inactivity, I'm pleased to see plenty of you showing up still for ops. Please keep volunteering to help out the alliance with content, and as always, I'm sure your corps can find something for you to do at the alliance level if you want to be involved, so go to them first.
Front and foremost keep having fun, and thank you all for the dedication you're showing to the team.
And for those of you who observe it, Happy Ramadan.