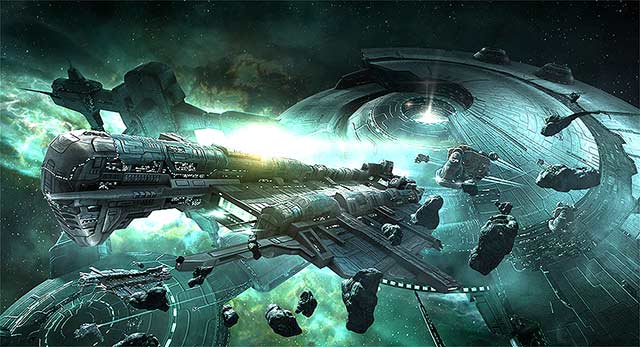 Cult of War leaves The Spire
Cult Of war has had a meeting with the Leadership of N3 and decided to pull out of The Spire, leaving the region unportected and the way clearr SOLAR FLEET and its allies to take over.
SOLAR FLEET
Speaking of SOLAR FLEET, they have had a busy month, up to 36 systems and 8 outposts added to their portfolio, pretty much burning and grabbing stuff as they please. They have been helped in part due to the lack of RU TZ coverage from the defenders side.
A wild potential spoils map appears!

Several readers have sent me this which claims to be the system distribution of tribute once the Fountain campaign ends, if the CFC wins. According to one of our tipsters like they will give parts of Vale of the Silent to their new allies but not sure where Legion of xXDEATHXx and Gentlemen's Agreement will live.
There has not been a single war where one of these maps haven't popped up, sometimes they are accurate, other they are way off. Here is it:
The Dinner Squadron
These are the alliances rumored to be kicked from The Dinners Squad (in this order):
– Unclaimed. ( in progress)
– Cha Ching PLC
– WALLTREIPERS ALLIANCE.
If every thing will go as planed Unclaimed. will be removed one day before next "major" SOV billing period. You can check their lastest SOV intel via DotLAN.
Next will be Cha Ching PLC – "few" more days for their CSAA operations to be complete – but there are talks about putting two more motherships in safe systems as every thing is already hauled.
Changes in RAZOR Leadership
RZR Leadership will change due internal affairs. Two dudes will step down. Not really a big deal, but I am still adding it here so they see I haven't forgotten about them. <3 As usual none of this intel is 100% solid as my rule of the thumb is: if it not in EVE-Kill or evemaps, then is not confirmed.
Remember to use our dropbox to send intel regarding your favorite or least favorite alliance.
riverini out.
– R