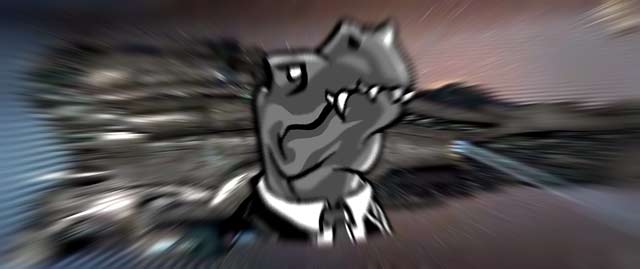 I won't be posting the SOTA since it's Monday and if you are to spend the best part the Monday morning listening to internet spaceships C-SPAN, then you got a serious problem and should rethink your life. Instead here is the TEST Alliance CEO Update.



Listen my children and you shall hear
Of the midnight workings
Of your alliance dear.
I'm no Silverstein, but a good poetic turn every now and again is always nice. Gets the blood flowing, etc. Also I had to sit through the original of that poem 18 times today.
The last two weeks of The War have been the most eventful in recent recollection. Massive welps, glorious saves, sov being lost and reclaimed, massive sov drops, spy-manipulation, and a dropped station egg, if you can imagine it, it's probably happened.
We, with our allies, have retaken the station systems dropped by Sort Dragon, the Dildo Muncher when he pulled shenanigans on o7m8s holdings. The only system yet to be reclaimed from his drop is 4-EP. Steady gains have been made in recovering both systems and moons from the Clusterfuck Coalition, with some systems being perpetual battlegrounds. Z9PP and EI- are hotly contested daily, and Z9PP now holds the distinction of Asakai 2.0.
Over the last few weeks, ground has been retaken despite the CFC's "salt the land with SBUs" strategy, and they've shifted said strategies slightly to make use of both spies and burnouts, most notably against N3- dropping some 200 systems worth of sov, 40+ of those being station systems due to mistakes being made with roles within the holding corps of Nulli Tertius and S2N Citizens. Cyno chains were put into place, TCUs located and sent east, and amazing things happened. Stations were flipped in 8 minutes, a feat that boggles the mind. SOLAR, who had been pushing Nulli hard on their borders, walked away with literally nothing.
If you recall, but a few weeks ago CFC was laughing at us on Kugu and elsewhere for using bombers to grind structures, and to great effect. How does it feel to be on the cutting edge? With their "siegefleet" being pinged for every few hours, it seems as if they're trying to wash away the memory of their techfleet and the hundreds of dead TFIs in their wake. The TFI market still has yet to recover from the decimation and instead Caracals, Siegefleet, and Megathrons have been most frequently seen.
If you also recall, our financial solvency has been questioned publicly. This is somewhat amusing since various CFC entities have taken substantial loans from Goonswarm, and there's been not-so-quiet rumors that some of their coalition membership have been struggling to pay their sov bills. Pot, meet kettle.
So what have we been doing? As mentioned earlier, we've been making the CFC bleed for every system, every tower they try to take. Kurator, Baki, Disto, Sklullus and the rest have been wrangling nerds and brawling 23/7 for the last two weeks, fighting like the Rohirrim of Tolkien lore. Countless nerds have selflessly given up their time to join them, filling fleets, lighting cynos, scouting systems.
This is where I segue into the military side of this update a wee. We've been doing very well, but there's always room for us to improve. We can't be satisfied or sit on our laurels until VFK itself lies under siege.
There's been some misconceptions about our skill checking tool, again. It's a tool, a device utilized to put you on the right path, to make your training decisions easier. It is not gospel. Reimbursement drones do not check your skills. Simply put: if you can fit it properly, you will be reimbursed for it.
Doctrines

Yes, we have those. There has been much discussion regarding the potential addition of a Gallente Battleship doctrine. This will not be happening in the immediate future. Our three battleship doctrines will remain Faux/Foxcats, Rokhtrine, and Welpests. I apologize for the disappointment this causes some of you, but we have doctrines that are being underutilized. Once everything is squared away and we have solved our issues, this decision might be re-examined. We will also not be adding Cruise- or Torp-Phoons in the near future.
Faux/Foxcat fits have been moderately adjusted, the wiki will be shortly updated-
https://forum.please…and-conformity/
Since this is an update, I do have a major doctrine shift for you, as well as a bonus surprise. Our generic Oracle fit is now a shield fit, RIP your rigs. The surprise? Thank ProGodLegend (and Canaris) for Gokufleet. For the unenlightened, enjoy your sig-tanking, cloakless bombers. Cowards need not apply.
A final doctrine switch applies to our capital pilots. Chimeras will no longer be reimbursed for slowcat fleets. It was made readily apparent the other day as they were being volleyed off field in 10% TiDi that it is just not justifiable to have them and it just doesn't work anymore as you'll be nuked off the field first. That by no means implies that you shouldn't train into a chimera, if that is your fancy. There is still a high need for them for hot rep action and even fun combat-triage times with rohks. .Cap FCs will be more specific in their pings – pings for slowcats versus combat carriers will be differentiated
Reinforced Bulkheads has been playing with BC fits, and will continue to do so. The first product of this are Jaffinator's Brawlycanes. Expect more in the future- we will be experimenting.
A moment of silence, if you would. We have officially laid The Draek to rest as a doctrine, please bow your head in a moment of silence for this tried and true workhorse. May you someday be un-nerfed by CCP, dear friend.
Reimbursements recently inducted a new batch of drones, please be patient with them as they figure out how you mangled your fits. As always, recon and logistics are recruiting, please see the career center subforum for the relevant posts.
I'm aware that there's been disgruntlement in the quantity and quality of broadcasts lately. Amongst other things, yes, this will be worked on. There's been a few suggestions in how to fix it, we're just examining what will work best for us.
Yes, this is a substantial wall of words, and no, I will not offer a synopsis of it. I will however leave you with a short parting thought. You, yes you, Mr. Joe TESTie, are important. We want you in fleet. We want you active in recon, or logistics, or as an FC. You are the reason TEST is where we're at today, and with you showing up to fleets daily, we will end up on VFK's doorstep.
A conformity post will be done for this soon™.

[Oracle, grape apes]
Damage Control II
Tracking Enhancer II
Tracking Enhancer II
Heat Sink II
Heat Sink II
Heat Sink II

Experimental 10MN Microwarpdrive I
Large F-S9 Regolith Shield Induction
Large F-S9 Regolith Shield Induction

Mega Pulse Laser II, Multifrequency L
Mega Pulse Laser II, Multifrequency L
Mega Pulse Laser II, Multifrequency L
Mega Pulse Laser II, Multifrequency L
Mega Pulse Laser II, Multifrequency L
Mega Pulse Laser II, Multifrequency L
Mega Pulse Laser II, Multifrequency L
Mega Pulse Laser II, Multifrequency L

Medium Anti-EM Screen Reinforcer I
Medium Core Defense Field Extender I
Medium Core Defense Field Extender I

[Oracle, Meta Grape]
Damage Control II
Tracking Enhancer II
Tracking Enhancer II
Heat Sink II
Heat Sink II
Heat Sink II

Experimental 10MN Microwarpdrive I
Large Shield Extender II
Large F-S9 Regolith Shield Induction

Tachyon Modulated Energy Beam I, Gamma L
Tachyon Modulated Energy Beam I, Gamma L
Tachyon Modulated Energy Beam I, Gamma L
Tachyon Modulated Energy Beam I, Gamma L
Tachyon Modulated Energy Beam I, Gamma L
Tachyon Modulated Energy Beam I, Gamma L
Tachyon Modulated Energy Beam I, Gamma L
Tachyon Modulated Energy Beam I, Gamma L

Medium Anti-EM Screen Reinforcer I
Medium Core Defense Field Extender I
Medium Core Defense Field Extender I