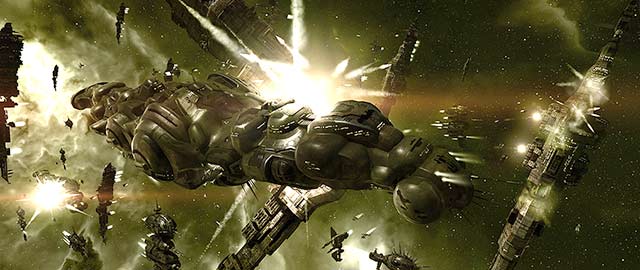 Tonight in what might have been the most expensive AWOX'ing of all time, Pandemic Legion had THIS:
Yes you read that right. Two Aeon's, eight Nyx's, one devoter, two Atron's, a Kestrel, and last but not least A GOD DAMN REVENANT:
All this happened in the Odamia low-sec solar system in Placid. You can see the killmail here. This makes it one of the most expensive AWOX'ings of all time. Keep in mind that the killbaord just shows how much was lost in fitting, and not the hull itself which is estimated to be around 260 billion alone. Eve kill has hull listed at 250bn.
Video
Here is the video of the whole affair:
Recordings
Pandemic Legion's Mumble recording of the Awox:

Raw Intel
We also got the following reports from our raw feed:
The PL "Greif" squad, basically the same 13 supers, that drop random people in lowsec went to drop a Brick Squad niddy. BS niddy didn't have a cyno, and apparently it's being said that it was a possible AWOX set up by a director in AQUILA INC (Verge of Collapse corporation), and they brought the hics to point them. Whoever it was in PL had them drop on the niddy. Niddy dies, Hic poits 3 supers, BL drops a dread fleet and then move their entire super cap fleet to help.

VoC also drops dreads on these supers to get on the killmails as well, 1st rev to die in eve, supers died. They almost almost killed a Pl titan that almost got bumped out of pos shields before logging out. Not sure if it was an AWOX, but was definately set up by an AQUILA INC director as they were the 1st to field hics, then lite the cyno for BL. Uhm, total isk lost I'm hearing was about 480bn isk or so
(10:30:17 PM) grath: yea i have soundclouds and shit for it
(10:30:31 PM) grath: i'll try and pen something once i stop wanting to harm small children
(10:31:03 PM) grath: we'll call it the biggest single awoxing in history
(10:31:19 PM) dimirti: so the FC was in on it?
(10:31:21 PM) dimirti: good show
(10:31:37 PM) grath: yea he even played it off for a bit
(10:31:54 PM) grath: fumbled around creating new squads, got 25 more supers trapped in the mid wiht no replacement cyno around
(10:31:55 PM) grath: ect
(10:32:06 PM) grath: pretty sure he's one of the hic pilots too
(10:33:59 PM) Barrien: Who was the FC?
(10:34:02 PM) grath: just Bandwith
It wasn't BL It was Verge of Collapse that planned it.
if you want to be technical this was planned a long time ago by a corp that is now dead, half of whose members is now in VoC.

– Lex Arson on Kugu
We'll update as more intel arrives
– Peach Tea
Update
Riverini here, am adding a couple of nice things I found around the internets, first is the hilarious CCP Fozzie's twitter reaction to all this:
Also, check out what promises to be the weirdest thing you'll see on the internet tonight, another video of the super-cap dunking, but well… see for yourself:
Another of Grath's recordings, fast forward to 2:20 to let the anger flow:
– R