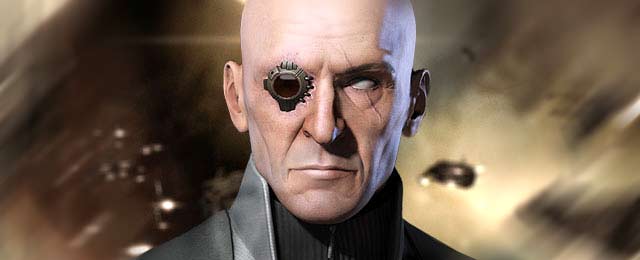 Space communism is a funny little concept that in its own presumptions understands very little of the destructive nature of what is a very anti-human ideology. Even so we find that there are many things that are found in both the real life version, and the one we find in Eve online.
The initial steps of communism always seem exciting and good. Both in Russia and China, as well as other countries, communism saw the successful overthrow of corrupt and oppressive regimes. Landless peasants were finally given their own little plot of land in mass land redistribution programs. These new rulers claim that they are of the people, and that they will not be like the former oppressors.
Unfortunately that never lasts for too long. That nice plot of land Boris or Chang were given redistributed from the wealthy land owners suddenly got redistributed to the state and the same manner of things more or less happen as before.
Now why am I referring to this? All of it seems quite similar to the ascendance of Goons and to a certain extent TEST. Both were starry eyed eager little nooblet havens that shook up the landscape of Eve forever. Goons were however a more authentic movement than TEST in my eyes. The Goons had no one to really show them the ropes nor can one say that TEST has really reached the level which Goons are at now, something that can be considered both a good and a bad thing.
Goons used to be a chaos driven noob friendly entity that curb stomped elitist attitudes. But over the past few years can we honestly say that they differ from their always-brought-up-by-Mittens-to-further-his-narrative enemy, BoB? Honestly though I don't think Mittens can refer to a single opposition group without bringing up some sort of link to BoB.
"Oh we're fighting your alliance? Well that one corp you just recruited had 3 guys in it that were grunts in BoB… hence your alliance is a bunch of raging ex-BoB sperg badposter shitlords!"
But I'm getting off topic. One concept Mao spoke of was this idea of a perpetual revolution. Communism could replace the old terrible ways until it invented other terrible ways to rule things. Now Mao referred to this idea more so because his underlings weren't doing exactly what he wanted, but the idea still stands. Do the Goons need an internal revolution? Perhaps TEST alliance can be an example of what that would look like with their reset of the HBC but the again I am pretty skeptical. Resetting the HBC but keeping Tribal and Raiden is like the United States kicking Hungary and Bulgaria out of NATO but keeping everyone else.
Perhaps Poetic's situation has more to do with GENTS than Goons or perhaps the whole of CFC as it stands now. I am reminded of a passage concerning the nomadic khanates of the steppe. The cycle would be that some illiterate group of brigands would cross the mountains and form an empire, only to grow fat, lazy and eventually become victims for the next band of illiterate brigands.
By the way whatever happened to that thunderdome idea so that we can avoid structure grinding? Oh there is no thunderdome and we ARE grinding structures out east? Funny how that happened.
– Seraph IX Basarab