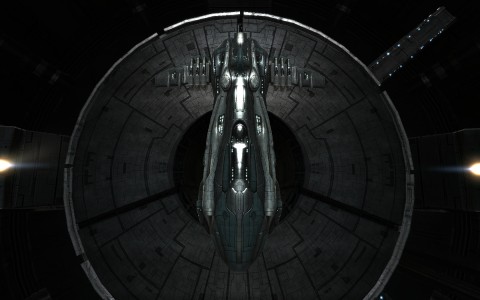 The last few months have been fairly active politically and emotionally. People running for CSM. The Night Beagle "social experiment". The breakup of Exhale and Transmission Lost, and the subsequent and highly controversial eviction of Transmission Lost from it's home system.
But first I would like to start things off with some congratulations that are well in order for our two new CSM representatives.
Chitsa Jason and James Arget.
Congratulations to the both of you on your successful campaigns!
I would also like to thank the other candidates, Nathan Jameson, Ayeson, and Cipreh for being all around stand-up guys and taking the time and effort to run for CSM8. And a shout out to everyone in W-space that voted and got not only 5 of our guys on the ballot this year, but two representatives on the CSM.
So lets get to the more curious of developments.
As many know Exhale split into two different mercenary corporations. The Lithuanian corporations kept the Exhale name brand, and Polarized(dot) formed up out of the US TZ member corporations under the current leadership of Hathrul. This came as a result of Chitsa Jason being forced out of Exhale over internal political disagreements. Transmission Lost suffered a similar split leading to the formation of Existential Anxiety under Cipreh and Bane Nucleus (who has recently left EA). Shortly after both of these events came the highly contentious and controversial eviction of Transmission Lost by a Polarized(dot) fleet lead by Max Leadfoot. The response to this among W-space denizens has been extremely… polarizing.
Recently things got even more interesting with the expulsion of Max Leadfoot and Gang from Polarized(dot) over a 0.0 Sov null system. Here's a recording generously supplied by an anonymous informant of the incident. It doesn't get interesting until about 4 mins into the recording. I'll allow you to draw your own conclusions about who is in the right or in the wrong.
Apparently disappointed with the lack of enthusiasm from another member to assist in taking the 0.0 system. Max started spending significant quantities of political capital. Ponies were invoked in the naming of stations, things were said, stuff was done, and ultimately Max Leadfoot attempted to stage a coup de etat in Polarized(dot)'s home C6 system while the rest of the alliance was away on an OP. Hathrul dropped the axe on Max, bearing a striking similarity to what Joffrey did to Ned Stark. The rest of the Leadfoot Clan followed in Max's wake.
But wait! There's more. Max Leadfoot was kind enough to contact me and let me know I should have done a better job getting the other side of the story. And he's totally right. I should have done a better job. He provided me with a link to the meeting that followed the previous recording. Not the first time I've had to eat crow. When I fuck up. I own it. Here's the meeting. It's like two hours long. But, parts I felt were important to pay attention to start around 47m30s, around the 1h 10m to 1h 20ms. I'm sure you can all form your own opinions.
My personal viewpoint.
There has been a set of unwritten "codes of conduct" in W-space. I won't go so far as to say e-honor or e-morality, as that's about as nebulous a thing as you can get. (Good is what you like. Bad is what you don't like.) Most 'Holers will just laugh at you and pod you for thinking about e-bushido. Anyway, in these "guidelines" there's the "you don't evict PvP corporations" clause. Basically the idea is that W-space isn't that terribly populated. Especially at the higher end. Pilots are more condensed into fewer corporations in c5's and c6's. (Yet CCP seems to think that W-space is overpopulated. Eg, the discussions at the recent roundtable at Fanfest. Excuse me while I laugh.) After a while you all get to know one another. One day you're shooting Hard Knocks, the next day you're shooting Lead Farmers, the day after that you're flying with Lead Farmers, Hard Knocks, and POSHU, while shooting at AHARM or Talocan United. (Because Two step deserves a good Welcome Back Party!) This has lead to many batphones being installed. And they had been getting quite liberal use as of late. And among some corporations, the frequent and liberal use of the batphone is a disturbing and unwelcome trend.
The premise behind this unwritten "rule" is that kicking out a corporation that is providing you with content would seem to be counter-productive to your future entertainment. Also known as the "Friendly Aggression Pact.". In my opinion. "Morality" is a terribly subjective. Evicting someone in W-space really has very little impact on an already well-established corporation. PoS-in-a-box setups are commonplace and setting back up after a structure burn in your own homesystem is not a totally unrecoverable situation. It hits someone where it hurts the worst. The wallet. I've said it before on forums and in-game. In W-space, how you treat other pilots matters greatly. As evidenced by the recent turmoil.
Most of the older corporations in W-spaces started when there was a wild west mentality. Twenty to thirty man T3 AHAC gangs were unheard of. In the years since Apocrypha W-space has become far more domesticated. Hole mass limits are calculated with precision. The logistical difficulties of W-space have pretty much been conquered with automated mapping systems. Dread and Carrier proliferation is commonplace and cookie-cutter T3 fleet doctrines are the name of the game. Many are looking around at the state of W-space and just as quickly calling out to CCP for some additional content to be thrown our way. W-space is slowly starting to suffer from the same maladies that 0.0 is currently experiencing. Too many blues and stagnating content.
I personally feel that W-space has lost a lot of that orginal mystery. CCP should shake things up most definitely. W-space could use a new set of products to provide to the economy. Perhaps in the form of implants, modules, rigs or some mechanic that can mesh with Dust514. Sleeper Incursions have also been thrown around as an idea to freshen things up and make W-space residency a little more challenging, profitable, and risky.
All in all things in W-space are likely to only get more interesting with time as the polarizing affect of the Transmission Lost eviction will likely divide W-space into bitterly opposed factions.
~ Mouse.