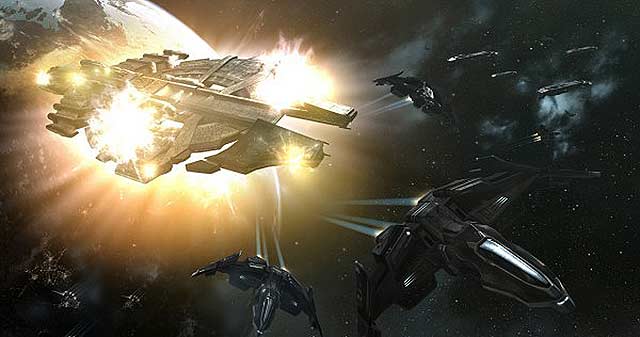 Red Alliance and friend caught a Nyx, here is the BR Hot from the submissions desk we got this little gem. ~ Mouse
For the last couple of weeks three Verge of Collapse Nyx's had been hotdropping ratters in the Insmother region killing a lone archon with a few close calls for others. Then tonight a pilot in our corp Zealot Hill had the idea to bait them. He ping'd over comms saying that the same Nyx trio was out in Insmother again and had tried to tackle him twice earlier in the day. My interest was piqued. So I decided to muster whomever else we could in dreads and carriers. A handful of dudes from FONDL, MODRO, and CUP had already assembled 'hictors and 'dictors on a Titan. While waiting for something to unfold, Zealot Hill was pissing on a bush in his triage Chimera inside an anomaly when a small A4D gang entered the system and tackled him with his pants around his knees. We waited for the VERGE cyno alt, but he didn't take the bait and didn't showed up in system.
As our pantsless Chimera pilot started to cap out under the pressure of the A4D gang, we decided to throw two Archons into the mix in an attempt to save him as he was going into armor. Pilots being myself (Tauron Torres) and Pie Dude from NOFUX corp. Both of us were Slow Cat fit and upon entry were able to tank the DPS easily on top of being cap stable. We called for a few more carriers to jump in and plow the small A4D fleet like a fresh field. Assuming we were still valid bait for the Nyx trio, and coupled with the fact we were pointed by A4D and anom rats, we really had no choice but to wait and kill off hostile points. In the middle of this mess, the known cyno alt from Verge of Collapse entered system. He promptly warped directly on top of our horde of 5 slow cat/triage carrier's and lit his cyno; two Nyx's jumped in. Trap is go! We lit our cyno and bridged in the dreads and the waiting bubblers. We got tackle on one Nyx pilot, but the other escaped by the skin of his teeth. From there we decided to give PGL from Nulli Secunda and his crew some content. We didn't so much use the batphone, but left it off the hook for whoever else wanted to whore on a Nyx. GF, Verge!
[ Kill Mail ]
– Mouse.