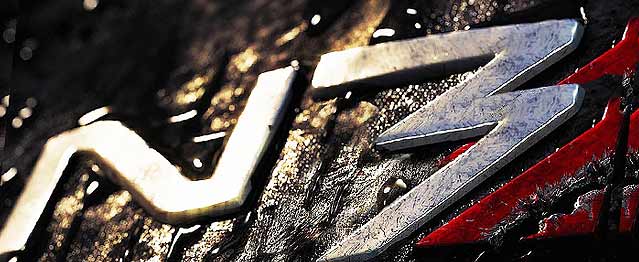 The recent war in the east between N3 (NCDOT + Nulli Secunda + Nexus + RED Alliance) versus the SOLAR FLEET bloc has been one of exciting and memorable battles. For the past few months, the N3 fleets have steadily taken territory from SOLAR FLEET and its allies. The Fatal Ascension + RAZOR Alliance joint deployment which was deemed to help SOLAR FLEET to regain the upper hand has been reduced effectively by dumb FC decisions, inexperience pilots and low intensity (but highly viral) propaganda, all this has deflated their presence to the extreme of bring ridiculed. "Set Fazors to Ineffective!" Proclaimed Elise Randolph of Pandemic Legion. Was their deployment to the east an intentional exclusion from the "goodfites" in Delve promised by CFC leadership in order to calm down some nerves on both sides while a proper CFC friendly replacement is found for the role of leading TEST? A possibility. In any case, the N3 advance was halted, if only briefly in part by a spectacular SOLAR FLEET bombing run, the kind any self-respecting bomber pilots would dream about and the kind SOLAR FLEET's bombers wing is famous for. SOLAR FLEET's ferocity was matched by N3's ability to adapt and come back destroying SOLAR's armada in the same system. What followed afterward is what the interest of this article will be composed of.
Pincer Movement.
On the 24th of February, Vince Draken, NCdot leader, held a meeting outlining their next plan of attack, specifically to hit Cache, Malpais and Kavlevala Expanse:
It's Simple, We Kill The North.
The plan would have Pandemic Legion hitting Geminate while the Scrap Iron Flotilla would hit Etherium Reach. NCDOT would focus on Kalevala. The intent of this flanking manuver would be to cut SOLAR FLEET bloc off from their vital High-Sec entry systems. (It should be of note that as I write this, Black Core Alliance is in the process of failcascading.)
Now let us consider some of the strategic and tactical implications. Some of the things we consider will be assumptions, while others will perhaps be done intentionally by NCDOT.
The first implication would be that SOLAR being cut off from High-Sec would mean that they are cornered. Strategically speaking, you never want to corner your enemy. Giving them a chance to run provides the advantage of creating a route. Ideally in a siege you cover all sides but one. You allow the enemy to retreat through there and continue negotiations or wait until they retreat to strike causing a full route. Although this can be applied to history easily, EVE Online is internet pixels so some things get lost in translation. A demoralized SOLAR FLEET could cause a large migration of Russian corps to Red Alliance. It should be obvious to N3 and I am sure they are aware of this, they run into the danger of replacing SOLAR FLEET with RA and changing very little at all in the geography of the universe.
Splittin' up
Secondly, with the N3 and its allies forces are somehow splitting up (with NCDOT in the north while the rest still in the south), this may give SOLAR FLEET the local numerical superiority to push one of the fronts. Any one of the alliances fighting SOLAR would be hard pressed to do so without support. The question here is who is willing to be more aggressive. If SOLAR hangs back, the N3 + allies force can close the noose and form up together once more. March divided, fight united etc. If anyone is too slow, they can be overwhelmed and forced out of the war before we see its conclusion. We must also keep in mind that the same "RMT Russian bad guy image" that is wheeled out any time anyone goes east to fight, conversely, is one of the factors that keeps entities like Solar, RA, Legion of too many Xs together. Never underestimate the strength of national identity, something which most of the international alliances/corps of eve lack.
Hard Lands
Thirdly with NCDOT'S flank around the north, they run in danger of getting themselves in another two front war as they (along with Black Legion and Nulli) had ended up doing while defending Tribute against the combined forces of CFC and SOLAR. The battered but steady approach of CFC forces in Tribute while Solar harrassed the other front coupled with internet baby mama drama and because of falcon but an end to their defense of the region. At first I thought that a similar situation would develop with CFC being the "back door man" in this situation. Upon closer inspection I realized that Pandemic Legion's invasion corridor in Geminate made them a slice of "aww fuck naww" that would probably ward off any major CFC involvement in the war. Li3 Federation, recent TEST to Goon, rags to bitches converts having lost the miniscule pvp force that they might of had in Querious are more or less a non factor. Brick/Legion of too many xXxs remain wild cards. The only exception would be if CFC supported Solar via Cobalt Edge, but with the majority of the CFC having "goodfites" in Delve while FAZOR has mixed results defending Solar, it is to be seen if they would be willing to go into full conflict with the combined force of N3 + Pandemic Legion for Solar's sake. Will Mittens actually help his ally MECTEP after SOLAR FLEET's help in Tribute against their common foe?
– Seraph IX Basarab