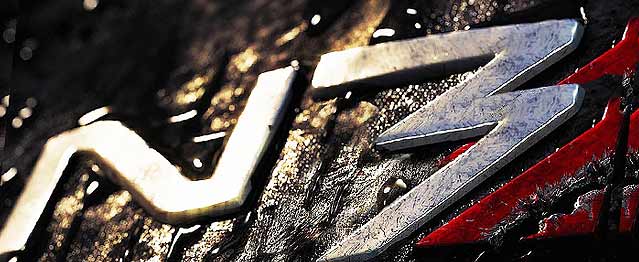 Yesterday, the U93O-A solar system in the Cache region had an IHub coming out of its final reinforcement timer. This one is indeed the same solar system of the ill-fated assault we covered on February 22th.
SOLAR FLEET had amassed a formidable force which they combined with that of their allies during the three hour form-up before the engagement. SOLAR's fleet called for the very same setup that brought them victory in their previous fight; slowcats, dreadmoughts, armor Tech 3, attack battlecruisers and, of course, stealth bombers. Their strategy proved its worth last time, and as Russians say; "one must not fix what is not broken". The system's cyno jammer was put online a few hours before, and gates were bubbled.
The N3 coalition was well aware of this and had already developed a plan to counter this setup. Nulli Secunda and friends fitted MJD (Large Micro Jump Drive) to their Rokhs, Red Alliance did the same. NC. fielded an armor T3 fleet.
This time, N3 forces decided to split the hostile fleet and jumped to the system from 2 different gates. NC. jumped in from BTLH gate while S2N and RA came from 4YO. The plan worked and SF started to warp between gates. In the rush of battle, a SF carrier got tackled on the BTLH gate and so first blood was drawn by N3.
N3 chased SF to 4YO gate where the main battle was taking place. N3 landed on a very unfavorable position. While the NC. fleet was sitting right on top on SF Lokis, N3 battleships were a bit unlucky and landed on optimal range of tracking dreadnoughts. Fighting started and both fleets quickly focused on killing enemy logistics. SF Lokis were keeping themselves within RR range of their carriers.
Winning such a battle against an enemy that has the tactical advantage over your fleet without bigger toys would be a bit hard. N3 decided to pull an ace from their sleeve. After assuring that the SF fleet would stay pinned down at the gate (props to the N3 dictor pilots), their FC ordered to log in around 25 supercarriers and a couple triage carriers. These ships had been brought a night before and logged off in U930-A. The supercarriers got told to incapacitate the cyno jammer. Now there was no turning back. N3 had to do everything possible and keep SF fleet away from the cyno jammer for as long as possible.
Meanwhile in Great Wildlands, FAZOR formed an AHAC gang to reinforce SF. Unfortunately for FAZOR, Pandemic Legion was keeping their all-seeing eye on them. As soon as FAZOR undocked in E02 and warped to a bridging titan, a PL HIC uncloaked, bubbled and lit a cyno to welcome in a Loki fleet. PL proceeded to make sure nobody from FAZOR would make it alive.
The battle was still raging back in U93O-A. Local was over 1300. Ships were getting alphaed. N3 had nearly no logistics left (with around 50 logistics ships lost at the time) while SF were getting reps from carriers. FC called for triage in system to reinforce the N3 logistic wing.
By the time the cyno jammer reached ~20% armor, N3 set their supercapital fleet on the move towards U930-A. The cyno jammer went down and the N3 supercapital fleet came into the system. The winner in this battle had already been determined so all that was left for their FC was to hit them as hard as possible. MACTEP, FC of SOLAR FLEET, got permanently pointed and webbed so he could watch the burning remains of his fleet. Titans started to doomsday dreadnoughts while supercapitals and capitals focused on SF carriers. Some of them managed to drift out of bubbles and warp or jump out, but the majority of them were sent to Valhala. When everything was almost over, MACTEP initiated the self-destruct sequence. This was noticed by N3 and they made short work of his Proteus.
After finishing everything on gate, N3 warped to a SF POS and killed those unlucky ones who didn't manage to get inside the shields.
Thanks for the fight Solar,
GF
TL, DR:
A. SOLAR FLEET used the same tactics as in their previouse battle.

B. N3 learned from their mistakes, adapting their fittings and tactics to counter SF forces.

C. SOLAR had a chance to save the cyno jammer with their supercarriers and triage carriers, but they didn't.
Videos
Damage Report
U93O-A: