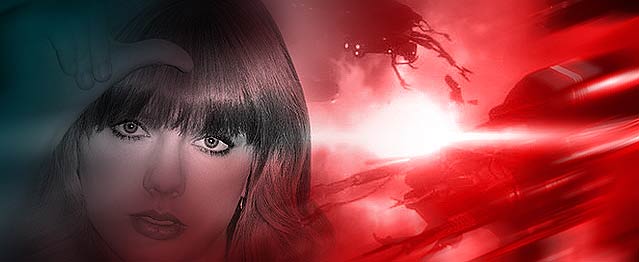 Pandemic Legion propaganda chief and CSM7 delegate brings us his (often controversial) regional updates. Buckle your seatbelt Dorothy, 'cause the Land of Drones is going bye-bye.
Isolationism
The first week of January was doubtlessly the most action that the Drone Regions had seen in quite some time.   The newly named Drone Region Coalition (ED, PNG, SCDOT, BCA, et al) had their hands full with PL and simply could not keep up with the frenetic pace.  The strain of fighting daily for two weeks hit DRC High Command the hardest as they began to be consumed with in-fighting.  Through the backbiting and passive-aggressive power grabs, the DRC High Command were able to agree on one thing: avoid PL and hope they get bored and go away.   A common maneuver which nearly always backfires horribly.
During the frenzied fighting period, DRC lost a single system to PL.  Under this new policy, a feisty PL attempted to provoke a reaction and in the process mugged 15 R32s, 7 pivotal stations, and an active CSAA.  The self-imposed isolation was costly, for sure. Things were looking grim for the DRC; leadership positions were in a constant state of flux, alliances and corporations decided to part ways, and PL were still running amok.  SOLAR were not faring much better, either, after N3 made a concerted effort to push them deeper and deeper into the drone regions.  Every new staging system SOLAR moved to, N3 reinforced and killed it in one fluid motion forcing both SOLAR and DRC into constantly changing HQs.   SOLAR adapted much better than the DRC, who were always seemingly behind the 8-ball.  The night is darkest just before the dawn, as they say, and dawn appeared to break when FA and Razor (FAZOR) announced that they would move to Great Wildlands to support both SOLAR and DRC in the fight against N3 and PL.
Set Fazors to Ineffective!
Everything was looking up for DRC: new leadership, handpicked by Mactep, new allies to bolster their cause, all following a near two-week respite from fights.  As FAZOR moved into E02, SOLAR and DRC waited with bells on for their new allies.  While E02 swelled with FAZOR carriers, N3 were eager to take on the rejuvenated SOLAR & Co counter-punch.  N3 were left at the proverbial alter, though, as the Great Counter never materialized.  This tepid response from FAZOR led a bemused N3 to resume operations as normal; SBUs went up, sovereignty fell, and DRC's cautious optimism came crashing down.   DRC found itself hemorrhaging members once again with the announcement that PNG would be leaving the coalition.
In spite of the hardships and FAZOR's impotence, DRC lifted its ban on engaging PL.   PL POSes were attacked, friendly systems were saved, and fights were had.  Although the fights had…limited success, they served as a catalyst to pump life back into the once-proud coalition.  In addition to this, DRC flew alongside SOLAR to bolster the ever-weakening relationship between the two entities.
Whispers From The Wildlands
The FAZOR deployment to the Wildlands was a very curious one from the onset.  Moving to help an entity that is being invaded, yet swearing off all forms of sov warfare.  Forming up for fights (over sov timers), yet basing from a location such that they cannot assist SOLAR without flying directly through either N3 or PL HQs.  This gimping, intentional or otherwise, has had a predictable result; FAZOR's mere presence has made PL – who had never bothered to form for SOLAR timers – take note and form alongside.  Due to the positioning, FAZOR were forced to either fight PL alone, or disband.  Shockingly, even with a massive numerical edge, FAZOR continually decided to ~blueball~ PL before they ever bothered to fight.  FAZOR's first weekend saw a 220 man Zealot fleet cower in fear of a 100 man PL fleet because, as their FC stated, "PL probably have blapdreads on standby".  FAZOR's second big stratop saw 180 Zealots stand down from 80 PL "because they have too many and we cannot split them up", although PL were already 3 regions away from any hope of N3 support.   Without FAZOR support, SOLAR were forced to stand down their 250-man alpha fleet and lose two more systems.  Again.
The only signs of life out of the Wildlands come in the form of N3 drops on FAZOR's home system, awkward 90-man roaming gangs to Curse, and police-ops around the surrounding regions.  FAZOR are clearly having deployment growing pains as they are large enough to merit notice, yet too large to effectively roam.  Still there is no sense of urgency from FAZOR and they continue to take it slow and plod along at a gentle place, this is after all their first time away from the CFC security blanket.  FAZOR's odd positioning does have one benefit: they are just too far to hear SOLAR's sighs of exasperation.

The Plight for Content
Morale Speeches
FAZOR Morale speeches, courtesy of spymaster Bluemajere:
– Elise Randolph