Editor's note: GoonSwarm minister of propaganda Endie has a knack for writing, we present you both in the latest GoonSwarm Federation alliance update.

Endie: TEST – A League of their Own?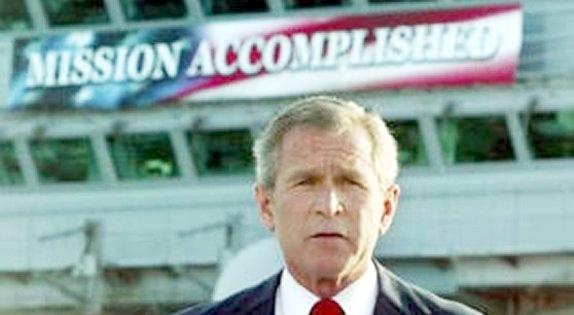 Subject: Goonswarm Diplomatic Cable
To: Goonswarm, Test, CFC, HBC
Cc: Julian Assange
This requires a dreary quantity of incredibly serious business words spanning several years, so bear with me. I'm painfully aware that it's going to be dry work, so you might want to grab a drink, first.
When Dreddit first entered Eve and landed near Goons (famously, due to holding the Eve map upside-down) then-Goonswarm proprietor and chief shouter Darius JOHNSON, with all the subtle aplomb and charm for which he was famous, tried to pressurise them into joining Goonswarm. Coming, as it did, in the wake of various corps walking out on us post-Delve (and others being lined up against a wall and shot on charges of crimes against posting), this would have been a great addition to our alliance.
But Vile Rat, Mittens and I consistently fought against pushing Test into union on the basis that, if we did that, they would miss out on the experiences that we had gone through, both good and bad. Goonswarm – then in our unlovely gimmickname phase – was at that point not the most appealing of marriage prospects in any case, as our glorious leader rapidly and enthusiastically fell out with everyone from ElitistOps, Phreeze, his cat (live during a State of the Goonion), America, toadstools, the state of Wyoming, people who chew apples with their mouths open and the number five. They would have become a member corp and would never have had the chance to create their own eve history, while their culture would have risked being overwhelmed by ours. Thankfully, they formed Test Alliance, we persuaded TCF to stick them into what would become the Testagram, and the Own campaign and related aid convoy (with a prominent performance by chubby psychonaut DHD) saw test spring into prominence.
Fast-forward a couple of years, however, and the leadership of Test are painfully aware that the closeness of our friendship – Mittens described test as family in the last SotG, after all – has meant that whenever Test lose so much as a couple of vexors and a comedy-fit battlebadger on a slosh op half a dozen Goonswarm directors have been on the hotline offering a tech moon to make good the losses, a crack team of logisticians to ship in minerals to build replacements and inquiries as to whether we should redeploy in order to clear the aggressors from their space and salt the earth so that their space remains forever barren thereafter. They've never been on the losing end of a war, for one thing.
Thus, when the advance into Delve came to a halt and even threatened to be rolled back in the face of 700-man fleets of AAA and their awful hangers-on, Montolio held off in accepting our increasingly strenuous offers of assistance for as long as was politely possible. He knew that we would storm in in full-on "did you hit my little brother?" mode, there would be perilously few "good fights", and that everything would escalate uncontrollably. The Boatman, after all, has no "medium" setting.
Endie, I'm Using Powerful Binoculars But Still See No Point
Almost there. When we deployed to Delve we did so in full-on strategic mode. We agreed with Monty, who at the time was feeling the pressure of being outnumbered two to one, that Goonswarm would take a very small number of assets to prepare for the next regional conflict. We would take a single constellation in Delve (W-4), and we would hold two systems in Querious (F2OY for staging, and 49- on the Catch border). This would not just commit Goons to defending the regions, it would send a very powerful message to AAA that if they came at our bros they would have to come through us first. That's what your bros do for you.
But Test have patiently explained to us since then that they don't want Goonswarm as the bulwark on their eastern border, and that they feel just as able to hold 49- under Dominion sovereignty as we are. After all, they are now the biggest space-holding alliance in Eve. And it's more than that: they want to be able to get the chance to defend their new conquests themselves, and to get the chance to do so without suffering our chubby impersonation of a version of the 7th Cavalry which has really let itself go and lost interest in its appearance charging south, bugles parping comedically as we bounce in our double-cushioned saddles. Although this analogy breaks down for supercapitals as it is extremely unlikely that the 7th Cavalry kept having to ride back to every second town in order to save a member who had been tackled by a squaw.
So when the castrated remnants of AAA round up sufficient numbers of gullible proles to embark on a Reconquista (led by such giants of the game as Perseus "The Trojan Troll" Kallistratos and that other FC dude called Mackerel or something who smartbombs blues for K/D stats), we've been told to back the fuck off, they got this. Which is pretty much what we look for in an ally. Serious aside: SMA, Lawn and Gents (twice) have headed off solo to fight alliances one-on-one and their success in these deployments has been hugely impressive to us as their ally.
What Does This Mean?
Test are still our friends. We're not resetting each other. But we've been asked to let them get on with their new role of Kings of the South for now. If they find themselves with some new and frankly unlikely coalition rolling up to the Fountain border and change their minds then of course we'll help. And if we find ourselves facing annihilation in a fight for Deklein and ask for help then we know that they'll be there for us, too.
We're going to help Test take Period Basis and get settled into their new regions, but we'll be redeploying north as soon as the hard work is done and our friends have moved in: we're not going to be that one dude who hangs around at the party at the end of the night, finishing off abandoned cans of beer and clearly angling to be left alone with your 15-year old sister's drunk best friend.
We've handed over all the systems that Test have asked us to and, although we still hold F2OY – the station we dropped specifically for this invasion – for the meantime, Test will help us find someone to take it off our hands.
If, like me, you have thirty-odd ships in Delve then, given that AAA are whipped and that they've never been very effective in the first place (personally I've been on thirty or so ops and have lost two cyno frigs and a jaguar, the latter to blues in a thunderdome), you might want to make use of the great jump freighter services offered by both Padded helmets and Test to move some of your more structure-shooty ships north. And when the time comes for supers to move you should make sure and get more ships into those. But we're not in a rush and the region will be secure and friendly, so chill broheims.
Yeah I'm Not Reading All That It'll Be Like Three Jokes Padded Out With Fucking :words:
Oh that's OK I didn't put any effort into making a foreign policy statement almost readable or anything you unfeeling bastard. Well, if you skipped it all you need to know is that we're merging with Test and moving to Delve post-tech nerf.
What the fuck dude?
It's cool I'm kidding. We declined the offer of ratting rights in the south. We turned down the offer of neo moons. We handed over all space on Test's request. They want the chance to stand on their own feet and if that means losing a war then they are pretty happy that that will strengthen their identity. Delvegoons probably get to shoot Test's Delve allies like they're U-Boat commanders when the Americas said "lolol convoys" in '42.
– Endie