Drama began to rear its ugly head yesterday, after the first 32 teams were drawn for the tournament.  If you were brave (or foolhardy) enough to have jumped into the comments section on the E-O forums, you will have seen the complaints about how many "unknown" teams making it, while "known" teams did not.  There are a few more threads about variations on this theme on the forums.  Some purged, some locked, some still ongoing.
Two hours ago, Sreegs posted this.  Highlights from his post include the title of the post:
Teams Removed From Competition
In the wake of the universally disliked final battle of AT9:
CCP Sreegs bluntly stated that AT10 would not allow B, C, etc teams.  True to his word, the space police have cracked down on this practice.  Sreegs, on the topic of Hydra/Outbreak, said the following:
It was widely known after the finals last year that Hydra Reloaded and Outbreak. had worked together as a single unit in order to game the competition. It was our hope that they would take their winnings and enter this year's tournament as separate entities without having to consider a replay of last year. They are both individually highly competitive teams and when they are working in their own interests they are among the best. Unfortunately Hydra and Outbreak are working from the same playbook as last year, practicing together in a single corporation on the test server in a single wormhole. We view them as they represent themselves, which mirrors how they represented themselves last year, as a single entity. For that reason they are barred from competition having entered the tournament masquerading as two units while functioning in reality as one.
So, Hydra and Outbreak will NOT be participating in AT10.  I'm sure they were on thin ice after last year, and may have been of the opinion that the threat was without teeth.  Sreegs wasn't having any of that.  Sreegs wasn't done though.  The question had been asked "where is PL?"  and he laid out some condemnation for them as well:
YOUR VOTES DON'T COUNT is an alliance consisting of a holding corporation and Sniggwaffe, which is widely known as the farm team for Sniggerdly. This is a fact which they openly admit. Unfortunately given that fact, and given the fact that the team captain and CEO bounce regularly between or have alts in Pandemic Legion, we cannot consider them anything other than a B team for Pandemic Legion and as such have to remove them from eligibility for competition.
Not exactly sure how to interpret that.  It seems like PL will still be allowed to bid in the auction for a spot, and only VOTES will be removed as a viable candidate.  Sreegs closed it out with a warning that HE IS WATCHING:
I also want to note that we will be continuing these investigations throughout the tournament and there may at later stages be teams that choose to game the system. Should that occur we will edit this thread and include additional information related to their removal.
So, the current banned list is: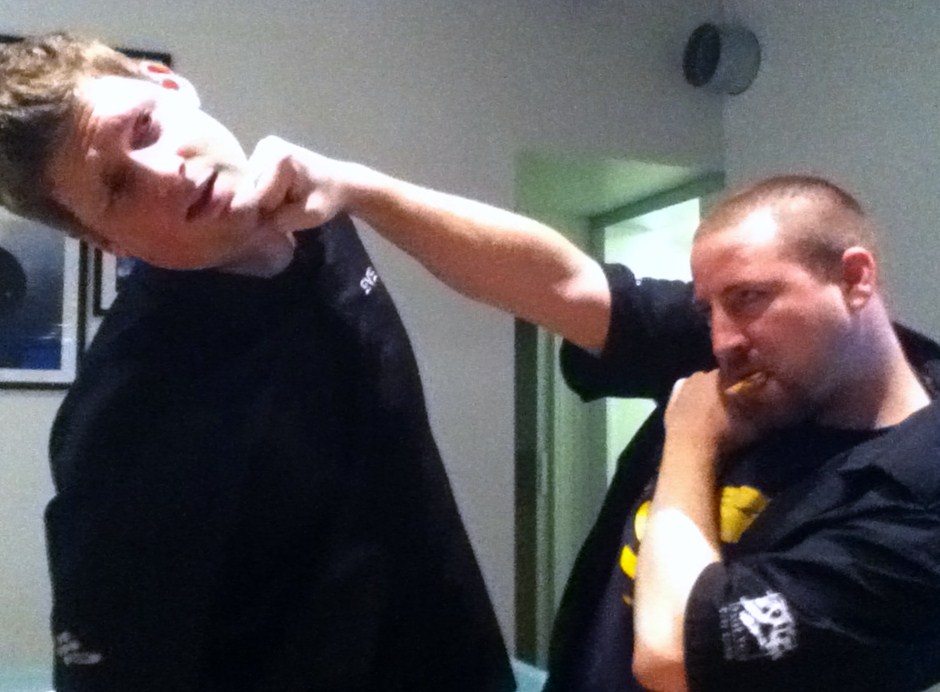 Hydra Reloaded
Outbreak.
YOUR VOTES DON'T COUNT
Fast forward to now.  The auction has begun.  The first bid was pushed all the way up to 46 PLEX for a slot.  That's nearly 21 billion isk.  This is turning out to be a rather hotly contested competition… and the competition hasn't even begun yet.  Hopefully the tournament lives up to the drama.
Bagehi – eating popcorn & reading tears
EDIT: Garmon responded before the thread was locked. Turns out they had sent in petitions asking if they could train together and were given approval from a GM. PL and the Waffles also had sent in petitions asking if they could both try to get spots in the tournament. Goons and Test also asked by petition if they could train on SISI against each other. CCP was silent for a while and left everyone to argue it out. CCP Loxy chimed in with a "the GM response to the petition was not brought to the attention of the Alliance Tournament team and should not have been sent, this was an error that we will investigate further." before the thread was locked. We'll have to wait and see what comes of all of this.
[spoiler show="Did we mess up?"]
We want to give you guys the best possible intel, to post as fast as we can confirm it, but Eve being :Eve: is quite confusing. If we messed up with our intel, please contact us directly [email protected], provide the proof of it and we'll correct it immediately noting the change and bringing the correction on top of the article list.[/spoiler]
If you would like to send intel or contribute, feel free to use the form below:
[spoiler show="Submit Intel Here"]

[/spoiler]